Note: Smart Shopping campaigns have been upgraded to Performance Max in September 2022. We suggest you refer to these links below to know more about Performance Max.
Performance Max Campaigns Guide for 2023
Performance Max Guide: How to Diagnose Your Ecommerce Campaign Performance in 2023
Performance Max Campaign Tips for Retail and Ecommerce
How to Manage and Optimize Your Performance Max Campaigns
Performance Max: 5 Effective Ways to Safeguard Your Campaigns in 2023
The holiday season is no longer upon us — it's here. With Amazon kicking off Prime Day last week, the US market has entered the busiest time of Q4. And if you're a search marketer, you're probably still looking for ways to adapt to the new game that is e-commerce in 2020.
We spoke to 14 PPC experts to find out what advice they have for fellow search marketers to crush holiday sales and win big at e-commerce in Q4 2020. Here are their tips (in no particular order)!
1. Pick a campaign structure to help you win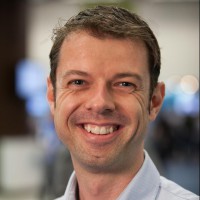 Frederick Vallaeys, CEO, Optmyzr
Focus on profits rather than Google metrics like target ROAS. Remember that a higher ROAS does not automatically mean a higher profit so it's important to find the sweet spot for your accounts.
Better yet, split up your shopping campaigns so that products are grouped by profit margin and then set a different tROAS for every campaign so that it achieves profitability. This works with standard and Smart Shopping campaigns, and it's a great way to take back some control while still using Google's amazing capabilities in automated bidding.
2. Optimize your data feed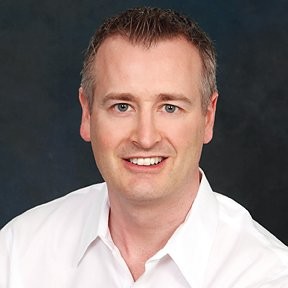 Ed Goss, Managing Director, Ten Thousand Foot View
We'll all be running Smart Shopping campaigns sooner or later. Focus on data feed optimization as this evergreen strategy will become your primary differentiator. With Google ramping up product disapproval thresholds, a high-quality feed can also save you from constant troubleshooting.
At my agency, we've found many advertisers haven't spent any time optimizing Merchant Center. Activating features like feed rules, promotions, product ratings, and even automatic improvements can substantially boost click share and ROAS performance.
3. Don't break or lose trust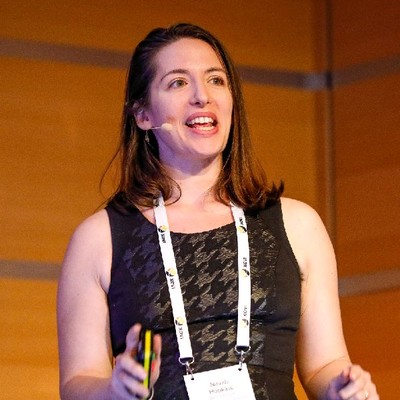 Navah Hopkins, Director of Paid Media, Hennessey Digital
If online retailers do just one thing to bolster their performance, it's to ensure they're not losing the sale because of lack of trust.
Customers expect trust symbols:
• SSL certification
• Detailed product descriptions/specs on technical products
• Photos of the product
• Reviews
The unspoken expectation is an online store will have more than one product unless the brand is clearly direct-to-consumer (DTC). If there aren't a lot of products on offer (or if there isn't a cohesive theme behind products being offered), it can deter prospects from going ahead with the purchase.
4. Optimize for profitability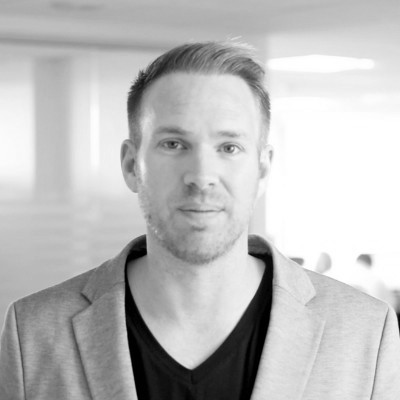 Frederik Boysen, CEO, Profitmetrics.io
Q4 is the quarter of the year for most e-commerce. It's Black Friday, the Christmas season, and sales. You have high expectations. Your product promotions are ready. Discount codes and campaigns are ready. Marketing budget is increased. But so is your competition as well.
Q4 is an e-commerce dogfight and the complexity of handling promotions, discount codes, free shipping, increased CPA, etc leaves you open to decreased profits even if turnover goes up. My advice is to track your profitability every day, on every order and every online ad, and get going with profit-bidding. No more guessing about profitability.
If you want to learn the difference between ROAS and POAS, click here.
5. Be ambitious, open, and realistic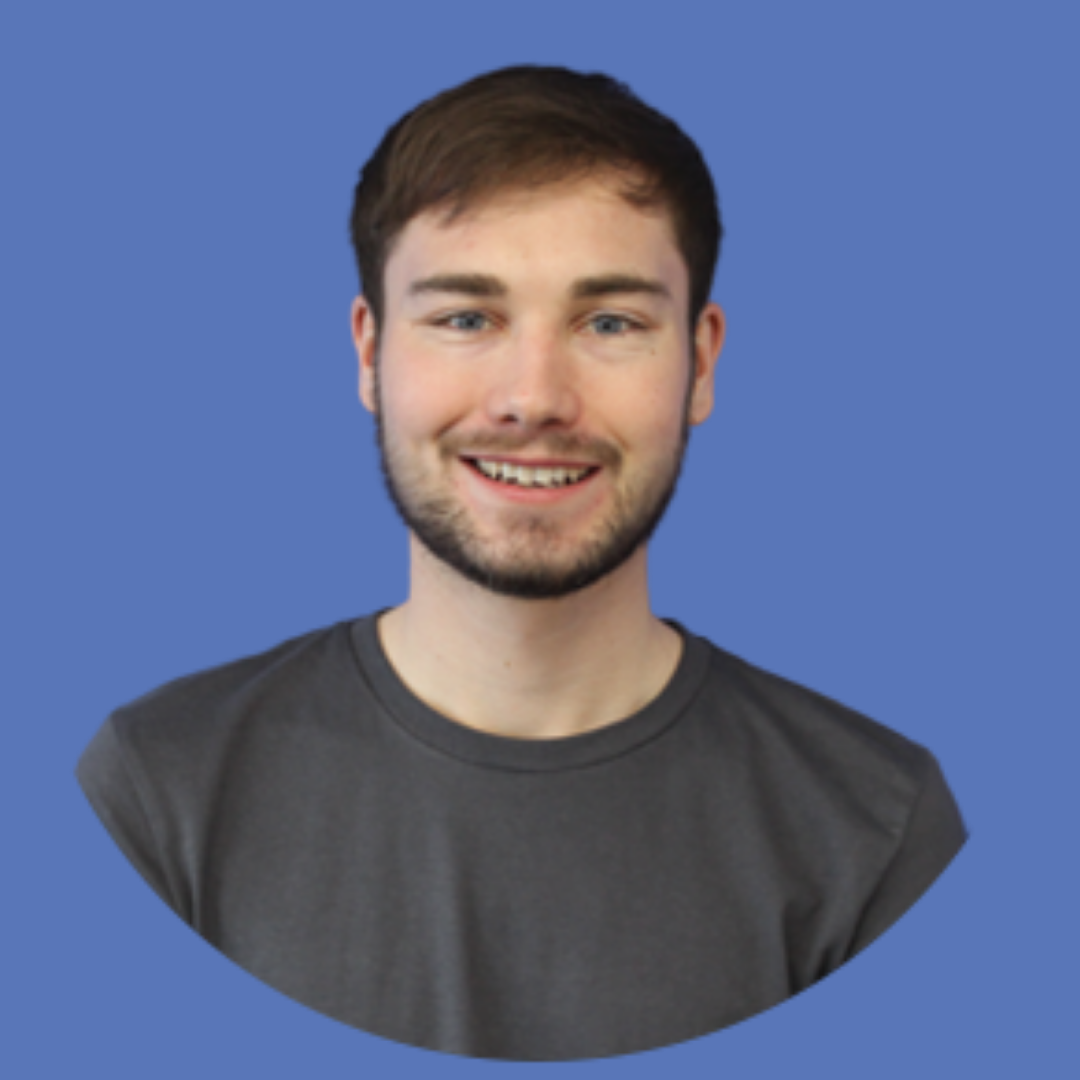 Matthew Soakell, Senior PPC Trainer, Mabo
My tips come in the form of three simple yet highly effective areas:
• Smart Bidding adoption
• Merchant Center promotions
• A budget to match your ambition
If you're not using proactive Smart Bidding (rather than reactive manual bidding), you're missing out on thousands of signals that Google can be responsive to in a split second.
Secondly, utilize promotions in the Merchant Center. If you or your client are running a Black Friday or Christmas sale, the world needs to know!
Finally, make sure that you're not missing out on traffic (and therefore sales) because of something as simple as being limited by budget.
6. Keep an eye on creative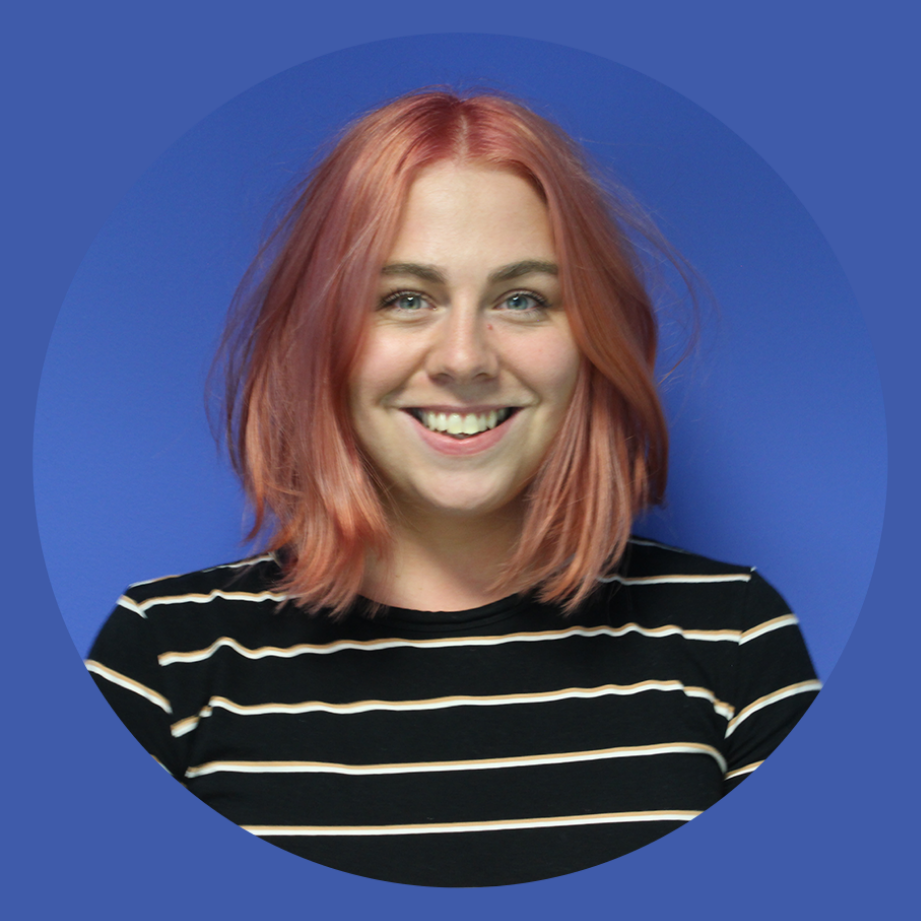 Phoebe Holford, PPC Team Manager, Mabo
Check your creatives and keep your messaging seasonal! In the new automated landscape of PPC it's sometimes easy to forget the basics. In Q4 refresh your smart shopping ad images, remarketing, and even your product descriptions to make sure you are shouting about your USPs and standing out from the crowd with seasonal content. In the Northern Hemisphere, think roaring fires and festive scenes, no ice creams or sunbathers. No group shots either resonate by reflecting current COVID guidelines.
Top Tip: If you are looking for volume and reach try adding generic phrases to product descriptions "a perfect stocking filler".
7. Look for stability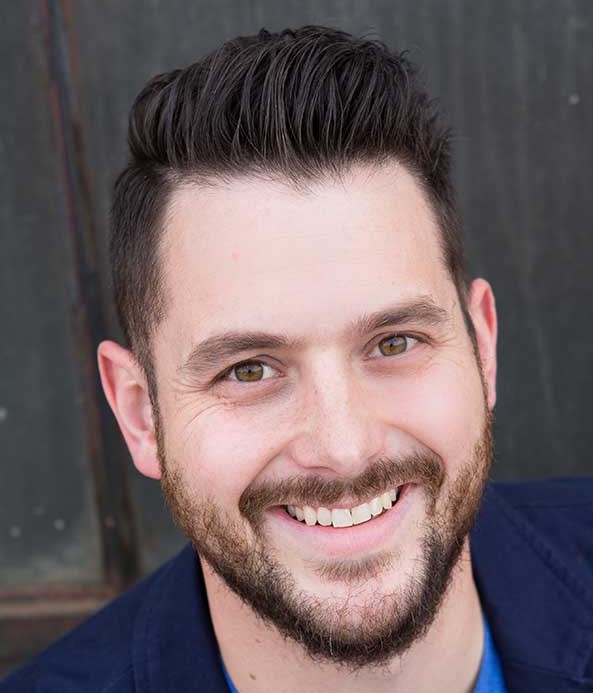 Kirk Williams, Owner, Zato Marketing
We are about to enter a period of time in e-commerce that digital marketers have never before faced. I believe the most practical thing we can do as marketers is to seek "stability" in our efforts. In Google Ads, I believe this stability can take 2 routes: algorithm stability and bandwidth stability.
By seeking algorithm stability, we need to give the machines the best shot at helping us in this time of potential upset. This means, we should minimize the amount of unnecessary changes we are doing too close to BFCM. My recommendation is to have your feed data locked down by October 31 so you are making no changes (other than normal pricing or stock changes, of course) in November as you approach the core season.
By seeking bandwidth stability, you are addressing the human side of PPC in ensuring you and your team have the ability to account for the unknown. If you are continuing to do normal sets of optimizations through the BFCM period, then not only are you potentially throwing off machine learning, but you are putting the pressure of normal changes on your team in a time that is sure to have additional pressures added at the last minute.
8. Expect more of the unexpected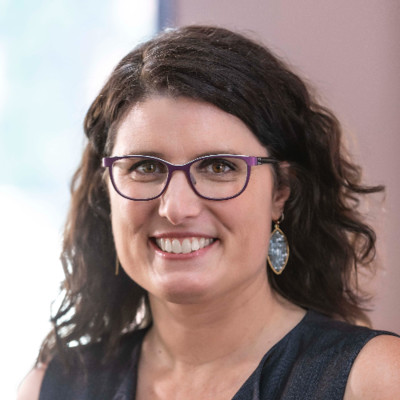 Julie Friedman Bacchini, Founder and President, Neptune Moon
Since 2020 has already been an off-the-charts year in craziness, it is best to go into Q4 expecting at least more of the same! Get your strategies and ads in order as early as possible – both to ensure delivery delays don't derail everything and in case ads start taking a lot longer to get through approvals. Talk with clients about expectations too and make sure they understand that things could get disrupted from any direction this year so there should be contingency plans in place for as many aspects as possible.
9. Deseasonalize demand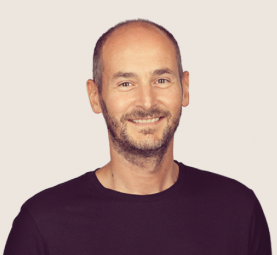 Gianpaolo Lorusso, Founder, ADWorld Experience
In my opinion, the key for success in Q4 campaigns for shopping & e-commerce in this strange year is in the general marketing strategy we all should set up to ride the long wave of incremental online purchases created by 2020.
We all know very well how important it is to set new ads (and extensions) and to push budgets on the right promotions when people are more willing to buy online, but the real challenge here is to turn a cash-flash into a structural and steady sales growth.
The key to all this is to deseasonalize the demand. And you can do it only partially by acting on campaigns; you have to change the structure of your promotions. From Black Friday to a week or even a month, let people know that they have not to wait till November 27th to have their discounted El Dorado and that they will find good bargains long after it.
Learn more about PPC in Europe by reading this blog post.
10. Look beyond just ads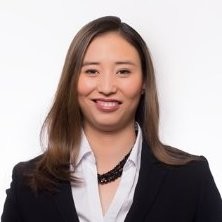 Elizabeth Marsten, Senior Director of Marketplace Strategic Services, Tinuiti
The array of options for e-commerce right now are pretty dizzying and even more so at a time when traffic is high and add in a marathon of shopping dates into Q4. So to get to it — if you are in-store and haven't checked out Instacart, you definitely should.
Shoppers are going beyond groceries and the self-serve platform makes it easy. If you are in retailers like Walmart or Target, there are sponsored product options that may be a fit with low or no minimum budgets to give it a go. If you're DTC, definitely check out some of the lesser crowded options like eBay or Etsy to promote items often at a lower cost than you would on more popular channels. And of course, Google Shopping, Shopping Actions, Buy with Google. Whatever you want to call it, it's a no commission platform right now.
11. Go beyond on the customer experience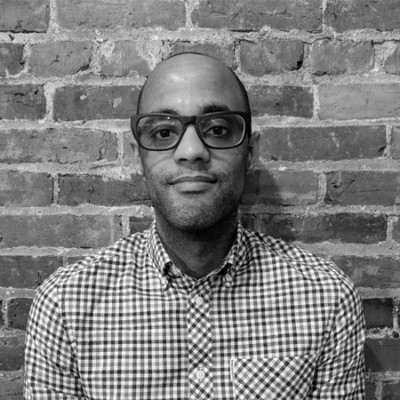 Duane Brown, Founder & Head of Strategy, Take Some Risk
If you are in e-commerce, DTC, or even in B2B and sell a physical product, making sure you can deliver that product and make the last mile work for your brand is something all marketers should care about. If we can not get our brands to deliver a product in people's hands, we won't have anything to sell. We won't have a reason to run PPC ads.
The battleground for Q4 2020 will be in the streets and in the warehouses across this country and around the world. This may not be the job we signed up for but if there is a roadblock stopping customers from having the best experience possible after clicking on our ads, we need to help brands remove that roadblock.
2020 has been a whirlwind experience. It can be hard to think about let alone predict the future. However, I truly believe that making sure we can get our products into the hands of customers is going to be a challenge this year and all brands need to plan for it. We can not run ads, spend tons of money, and then not deliver on our brand promise to get that item someone bought.
12. Get the fundamentals right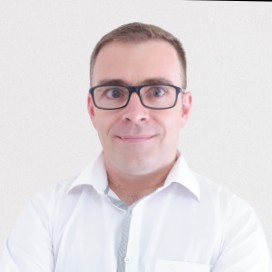 Richard Kliskey, PPC Manager, The McGarry Agency
To ensure Q4 success, we review performance trends and predict where the best opportunities will be relative to auction competition. This includes factoring in prediction forecast ranges where shoppers start earlier than last year. We build out promotional calendars and prepare in good time. Simple, basic tasks that might seem obvious still need to be triple checked to avoid missing out. This includes ensuring customer match lists are up to date, and that product feeds are in good health.
13. Be ready for greater competition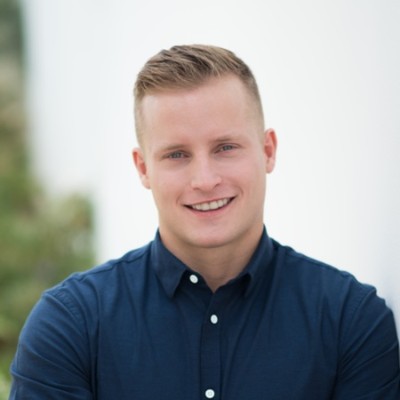 Andrew Lolk, Founder, SavvyRevenue
The competition will be fierce this year. Many omnichannel e-commerce companies will be chasing revenue online. Q4 accounts for 20-50% of most e-commerce revenue and with Covid-19 not being over by a long shot many will have to shoot for the stars.
Here it's important to distinguish between DTC and "retail e-commerce" companies. DTC will experience more competition, but overall do great. They have seen a much bigger appetite for e-commerce and are living high off this. Retail e-commerce is trying to play catch-up, which is close to impossible.
I'm therefore predicting a mad dash for revenue in Q4 across the US and Europe. Be ready to change course, lower ROAS targets, and come up with better strategies during Q4. Only the best survive.
14. Be realistic, transparent, and patient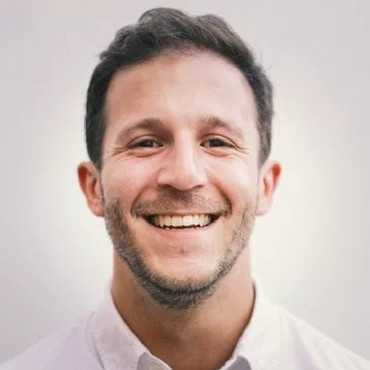 Aaron Levy, Group Director of SEM, Tinuiti
I feel like a bit of a broken record, but Q4 2020 is going to be different than any Q4 we've had before. The keys to winning this year are expectation setting, transparency, and patience.
The fast rise in e-commerce and reticence to visit stores in person means shipping delays and curbside pickup. Companies will win with an omnichannel strategy (leveraging in-store pickup options in Merchant Center) and transparent shipping timelines to ensure consumers will get their gifts on time.
The other challenge to be cognizant of is slowed approval timelines within Google or Microsoft. Both have had resource issues (along with the rest of the world), meaning your ads for a 1-day sale may not get approved as fast as they would before. Get your sales planned well ahead of time, and leverage extensions to ensure ads show rather than fully swapping ads for every promotion.
Conclusion
In the coming months, we'll all need to put more thought into everything that's important to meet business goals. Whether it's logistics, automation or bidding strategy, keep your audience as your focus.
Share the right messages to the right people. Regularly monitor and update your accounts. And above all, be prepared yet flexible. Resources like Ignite Visibility's e-commerce study can keep you on the right path.
More importantly, make note of what experts and your peers have to say about the upcoming season. Gain multiple perspectives and apply those which help you fulfill both yours as well as your clients' goals.