The PPC Hero Conference in Austin, Texas, just wrapped up and the event gives us all reason to reflect deeply on dramatic changes happening in our industry. From voice assistants to artificial intelligence and machine learning, the way PPC pros interact with data and machines is changing at an incredible pace.
During the Optmyzr keynote, we snuck in a little surprise for attendees that was perhaps a little more mind-blowing than we anticipated. We showcased the real-world prospect of using voice assistant technology to access and work with PPC campaign data. Reactions to the demo were pretty spectacular.
It's funny what happens when people hear you say "Alexa, start Optmyzr" followed by "How is my account doing" followed by probing questions about the data in a "discussion" with Alexa.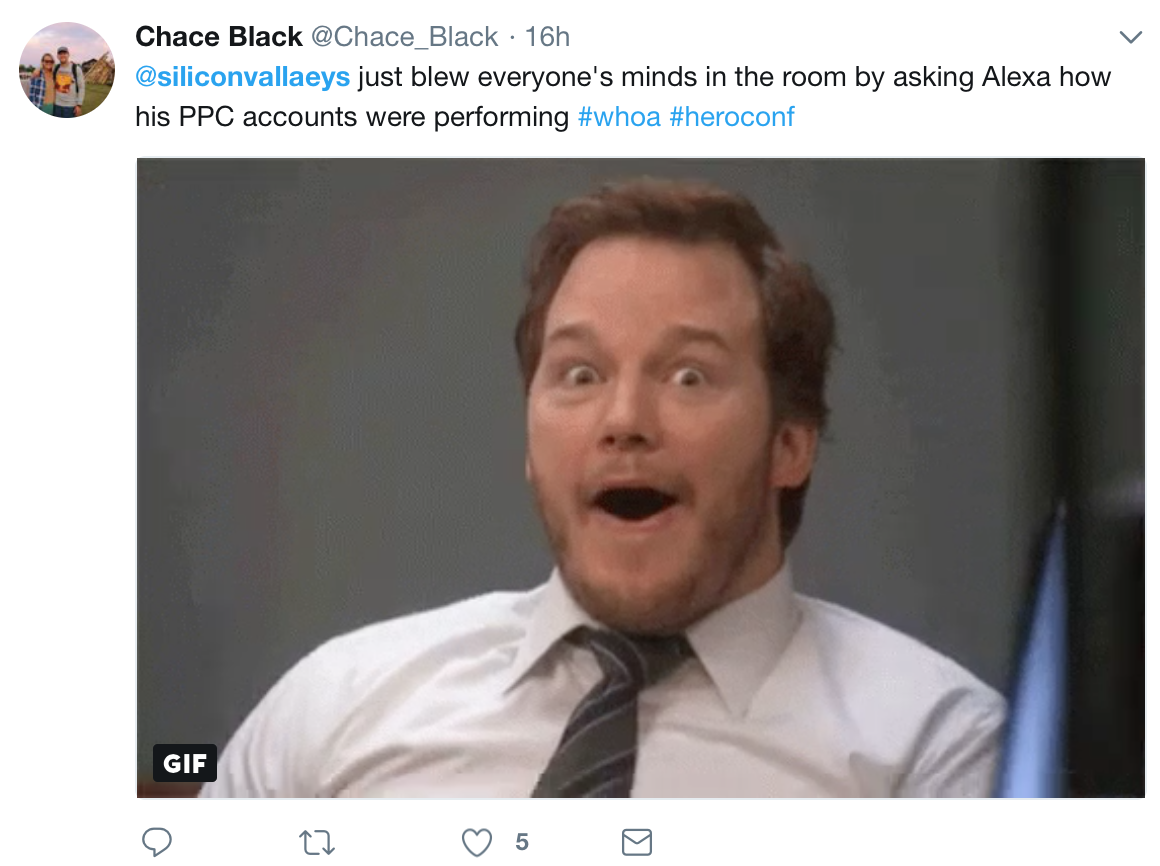 Voice assistant technology is a new frontier, particularly for those of us working in data-rich environments. Beyond a kitschy fad, though, voice assistants such as Alexa – coupled with rich AI and machine learning environments – will reshape the way we do our day-to-day jobs. Deeper insight. Rich context. An extraordinary interface. Portability. We anticipate a revolution on par with the way smartphones and tablets upended our world (in good ways).
It was clear from reactions in the room at HeroConf that people are hungry for voice assistant functionality that does more than turn on a light, change a thermostat or read us news headlines scraped from internet sources.
Still a concept, our dev team is working aggressively to bring voice assistant capability to real-world application quickly. We are wrapping up final coding and testing now, before seeking approval from Amazon as an Alexa "Skill." We anticipate formally releasing the capability in May.
Check out our video that only begins to explore how voice technology will reshape the way PPC pros do their jobs. BTW – we've put Alexa to work for now, but Google Home and others can't be far behind!