In the modern and competitive world of business, not only does every tactic count but knowing the effectiveness of each tactic we employ is of the utmost importance. When we invest time and money into one particular marketing avenue, we want to be sure we're getting a good ROI on those investments.
If you sell products online, you want to use different channels and platforms and to be able to track all relevant metrics. To do so, you first need to understand certain concepts and methods of tracking.
For example, what does inbound calls mean? These can come from a variety of sources and be a major source of sales and conversions. We also want to know how to optimize eCommerce conversion funnels to drive sales.
One popular form of marketing/advertising is PPC (pay per click) where a business pays the major search engines (or large websites) every time their ad is clicked. But when that ad is linked to a dedicated number, how do we go about tracking conversions that come via calls?
Tracking this metric is a crucial component of identifying how effective campaigns are. You want real insights into how PPC works for your company.
What Are PPC Calls?
When you're mounting a PPC campaign, you might choose to dedicate a number, or numbers, to those ads. These numbers connect to your business line (or specific and relevant teams within your business) and can be either standard numbers or toll-free.
Depending on how many campaigns you're running, a number may be assigned to each campaign, product, or landing page.
You can choose to insert these numbers on your website as a simple piece of script that changes the number usually seen by site visitors. These numbers can correlate to specific triggers you choose, such as the customer's geographic location, the referral point that led to them calling you, or a specific PPC ad or keyword.
Ideally, you want FCR every time. And what is FCR? It's your ability to resolve or convert a customer's call the first time they contact you.
But how do you go about tracking these numbers and associated conversions? And does tracking them offer substantive benefits?
The Benefits of PPC Call Tracking
Despite the many channels available in the digital age, lots of customers still want to talk to a real person when making a purchase. This can be highly effective in achieving conversions as customers can ask questions in real-time and make an informed decision there and then.
The data you get from PPC call tracking offers a range of insights:
The origins of how the customer found you. This is especially useful if you have campaigns in several online locations
Call patterns. Helps you identify peak times and peak days when customers are most likely to call. It can also help you ensure you have a good call queue system in place.
SEO & keywords. Good call tracking can identify which keywords or phrases led to the call which can help with future planning.
Split (A/B) testing. Call tracking can help you see which landing pages perform best, assisting in optimizing your site.
Performance. By getting an accurate overview of how many conversions you made for each campaign or ad, you can better plan your future campaigns.
Google Ads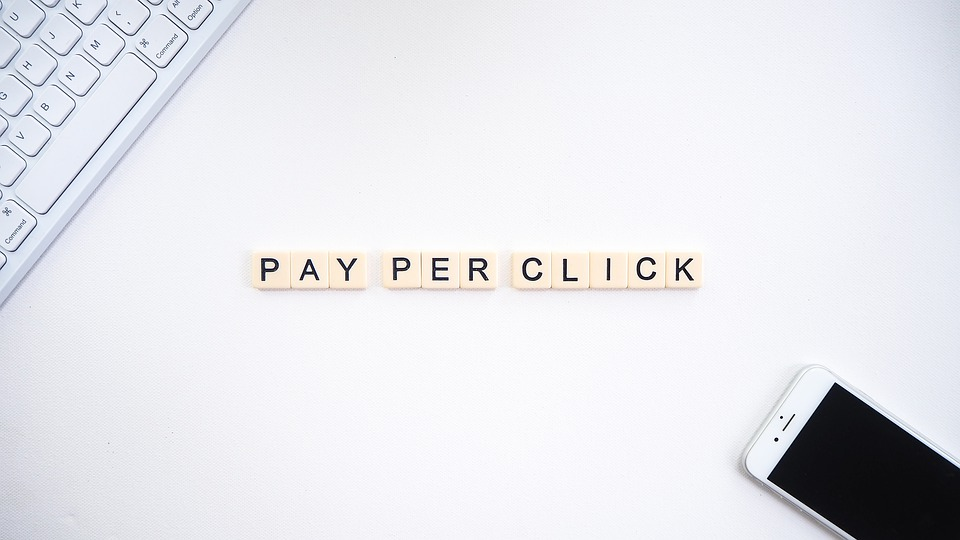 While many businesses' first choice for call tracking is Google Ads, it's not ideal and can be difficult to install. However, it can be of great value when set up properly or used with a third-party software solution to get the best from your data.
To begin, you should:
Set up conversion tracking; you do this in the conversions section of your Google Ads toolbox.
Create a new tracking script based on calls.
This is where Google Ads tracking gets tricky. You are offered three options but can only choose one, though the reality is you'll likely want to pick all of them.
To bypass this issue, create a conversion script for each of the three options.
Choose 'yes' for the 'include in conversions' option.
Set a bottom end for call length to be identified as conversions.
With point 6, we come to where the issue lies with only using Google Ads tracking to define metrics. For example, say you choose 'five minutes' as your low end for call length. While five minutes may be the average time in which your agents manage a conversion, a call of that length doesn't mean you have converted a sale every time.
So, while Google Ads tracking may give you some idea of how your ads are performing, it doesn't give you an accurate idea of how many calls were actual conversions. It could show you you had 100 calls in a certain period, but you don't know from the data how many were conversions. To get a more accurate idea, you need to bring in some third-party software,
Third-Party Software
We already utilize the best marketing automation tools to boost conversion rates. Thinking about tools is no different when it comes to PPC. Just as you want the best network security companies protecting your data, so you want to choose the best third-party software for tracking PPC metrics.
If you're going to rely on calls via PPC as a major source of sales conversions, you need more accurate data on how they are performing, and to do that, you need to utilize third-party software. Every business knows good data helps inform decisions when it comes to new campaigns, so you need a more in-depth idea of what's going on.
If you want more accurate data, you will need third-party call tracking tools to provide more detailed overviews of your calls and conversions. The sort of features you may want to look for include:
Keyword tracking. Sometimes you want more details than what ad the call came from. When you're able to link a call to a search for a specific keyword, it not only identifies what the caller wants and what their point of origin was but can help you plan future keyword use.
Source tracking. You won't be able to track keywords on every platform you use. Platforms like Facebook and Instagram are more driven by social interaction and engagement or particular demographic groups. Being able to track those sources will let you see what ads and platforms work best for you.
Browser tracking. We're constantly looking for ways to improve the performance of both our website as a whole and individual landing pages. By being able to track what pages on our site individuals visited before calling, we can see patterns in their behavior and what things interest them.
Recording calls. Being able to listen back on previous calls can be of huge benefit to future performance, especially from the perspective of training. Observing how agents convert (or don't convert) can help tweak agent performance, scripts, etc. so we can make improvements in how we deliver sales calls.
Customer data. Having good customer data (location, name, contact details, etc.) can be of assistance when it comes to future marketing. It can help target customers with specific promotions such as free shipping to their location.
Integration. You will likely still be using Google Analytics and Google Ads and, if so, you are going to want a third-party tool that integrates with those platforms and lets you set up goals for tracking conversions.
Having a great PPC tool can help you improve your account performance. Knowing exactly what you require from it is the first step to choosing the correct tool.
Tips on How to Use PPC Tracking Properly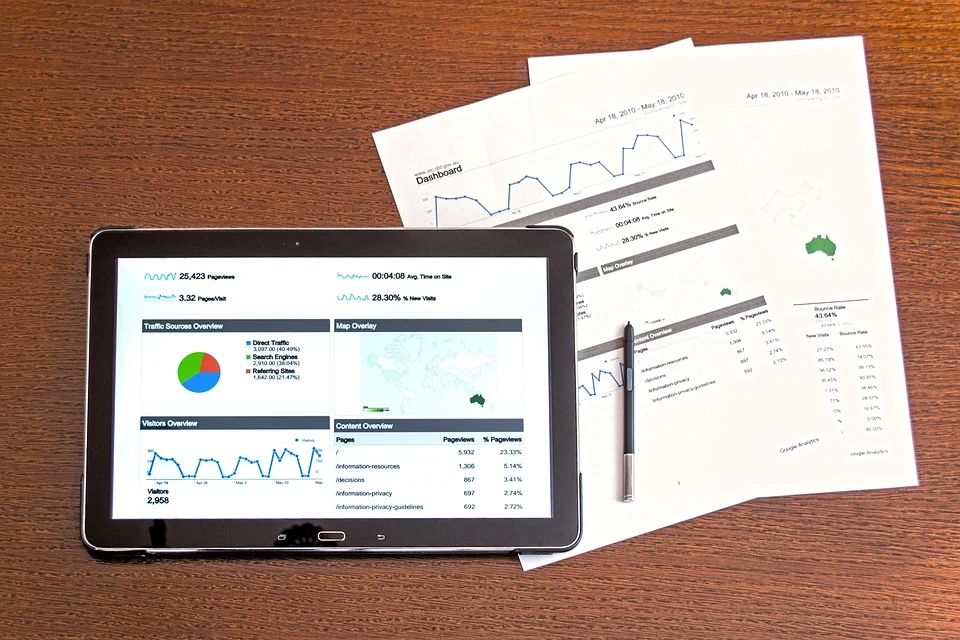 Not all calls or customers are equal. And if you do think of them as being so, you will never get a true view of the effectiveness of the various ads and campaigns you have employed. Consider some of the statistics below:
Only around 25% of your leads are legitimate and will advance to sales.
Businesses that are good at nurturing leads generate 50% more revenue at a 33% lower cost.
57% of B2B companies prioritize turning qualified leads into conversions.
So it is very much worth your while to think carefully about how you will track calls and what data you want to look at. Here are a few tips to help you.
Make A/B (split) testing a regular exercise so you can see what combinations (ads, landing pages, keywords, etc.) work best together and improve lead quality.
Local focus. Where possible, tie local numbers to a customer's location. If they perceive you as being 'more local' than other businesses, you have a better chance of conversions.
Separation. If you have multiple ads or campaigns running simultaneously, there is little point in having them all routed to the same number as it will muddle your data. Create dedicated numbers or extensions for each separate campaign.
Good routing. If you handle a large number of calls, ensure those calls go to the staff best equipped to deal with them. Different teams may have different product-specific knowledge so use the strengths and knowledge your teams already possess.
The Takeaway
Calls remain an integral part of how we do business, and while most calls will be initiated by the customer, we should also consider what is an outbound call within our current model. While the customer may call you first, it may be you need to call them back or contact them later with more information.
There are many different ways to increase conversion rates, such as using interactive content to boost leads and conversions. With the likelihood that you offer an omnichannel experience, you need to segment every area to see what works best for you. By tracking your PPC call conversions, you can ensure you are focusing on the most important factors.
This is a guest post. The views and opinions expressed by the author are solely their own and do not represent that of Optmyzr.
About the author
Elea is the SEO Content Optimization manager for RingCentral, a call center solution company the leader in global enterprise communication. She has more than a decade's worth of experience in on-page optimization, editorial production, and digital publishing. She spends her free time learning new things.