Removing underperforming ads is one part of testing ad text in an AdWords account. The other part of the process is to create new ads so you can continue testing new ad copy. Optmyzr's AB Testing For Ads optimization already lets you remove underperforming ads with one click. Creating ads in this optimization was a long standing request from our users and we're happy to announce that this feature is now available!
You can now instantly create ads in ad groups from which you remove underperforming ads. What takes this feature to the next level is that the system automatically recommends high performing headlines, description lines and display URLs to choose from. This makes creating new ads efficient and easy.
Step 1
In the AB Testing for ads optimization, all ad groups that have underperforming ads are displayed. There is a button above the results to create ads in each ad group.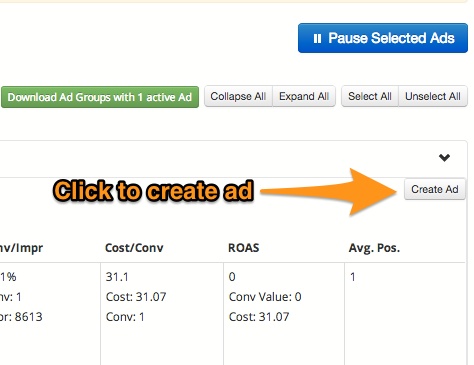 Step 2
Clicking on 'Create Ad' will open up an easy-to-use interface that will let you create ads in the ad group. When you click on each component (headline, description lines) of the ad, the system automatically shows you the best performing options. You can either choose from the options displayed or write your own text.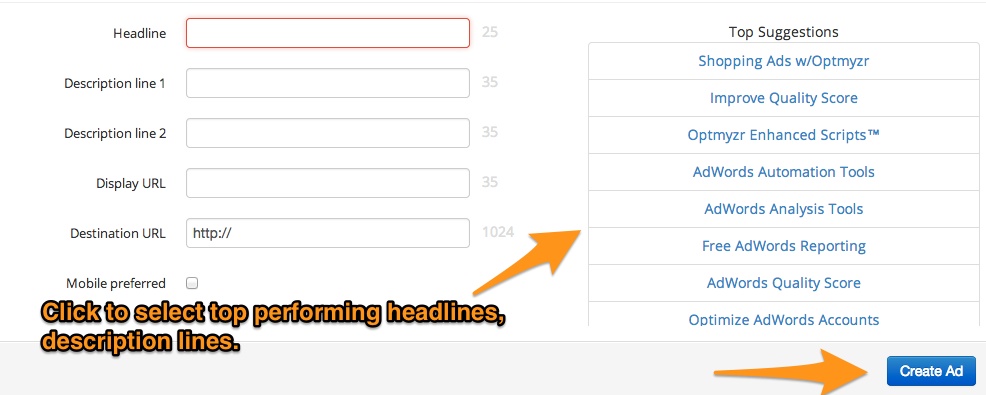 Step 3
Clicking on 'Create Ad' in the ad creation window will upload the ad instantly to your AdWords account. You'll see a message that it has been successfully uploaded at the bottom of the window. In case there is an error and AdWords rejects the ad, the system will let you know that the ad was not uploaded. You can continue to create additional ad variations in the same window and upload the ads in your AdWords account.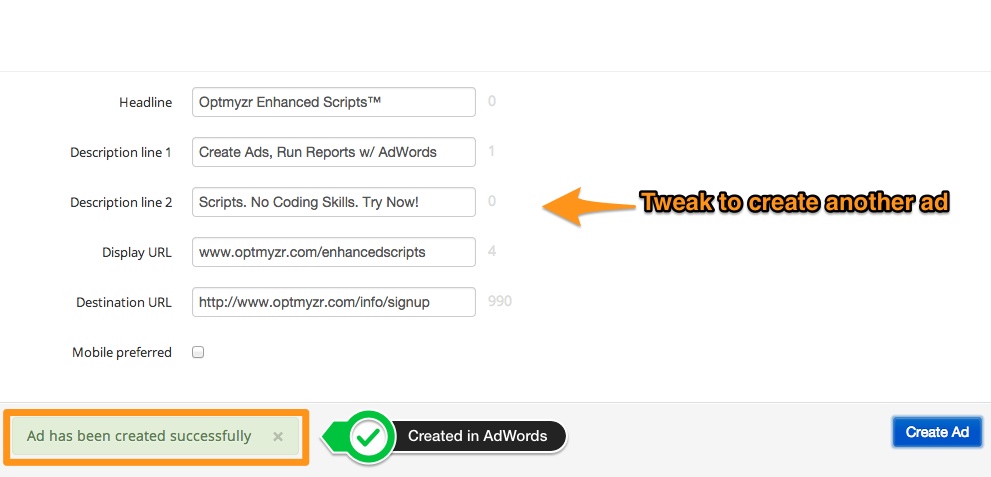 Try out this feature in the AB Testing for Ads Optimization here.