In 2013, Optmyzr was one of the first companies to create AdWords Scripts for advertisers who were looking for more efficient ways to manage their accounts. As the capabilities of AdWords Scripts grew and advertisers started using them in more accounts, we saw some interesting ways they could be made easier to use for the average non-technical marketer.
Today, I am very excited to launch what the team and I have built: Enhanced Scripts™, a whole new way to use AdWords Scripts without ever touching a single line of code. Here are some of the key features:
Maintain Script settings on the Optmyzr website instead of in the code.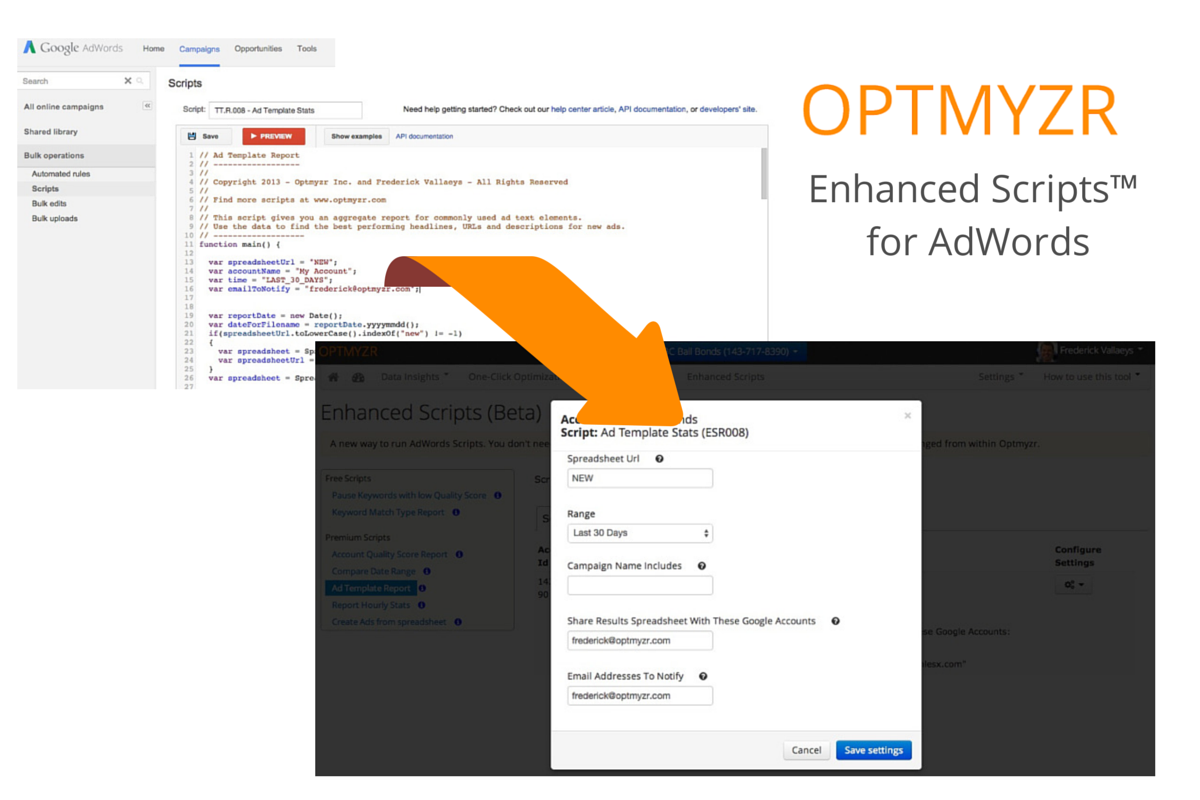 Enhanced Scripts for AdWords make it easy for non-programmers to use powerful AdWords reports and automations using AdWords Scripts.
Get all Script output directly in Optmyzr

Get all the output from AdWords Scripts directly in your Optmyzr account with Enhanced Scripts.
Copy-and-paste the code once and never touch it again.

Copy-and-paste the code once. After that it never changes but you can still modify what the script does by changing the settings in Optmyzr.
Demo video
Script example: Create Ads from a Google Spreadsheet
To showcase the capabilities of Enhanced Scripts™, we took our most popular regular script and turned it into an Enhanced Script™. This script creates ads from a Google spreadsheet, making it easy to maintain a large account where the ad groups, ads, and keywords are constantly changing based on inventory.
Here's a video that illustrates how this specific Enhanced Script™ works.
If you want to learn more, here is what SearchEngineLand said about Enhanced Scripts™.