Google recently announced they will start to charge surcharges related to regional taxes in 2 additional markets: India and Italy. This brings the list of jurisdictions where advertisers pay additional fees to 7.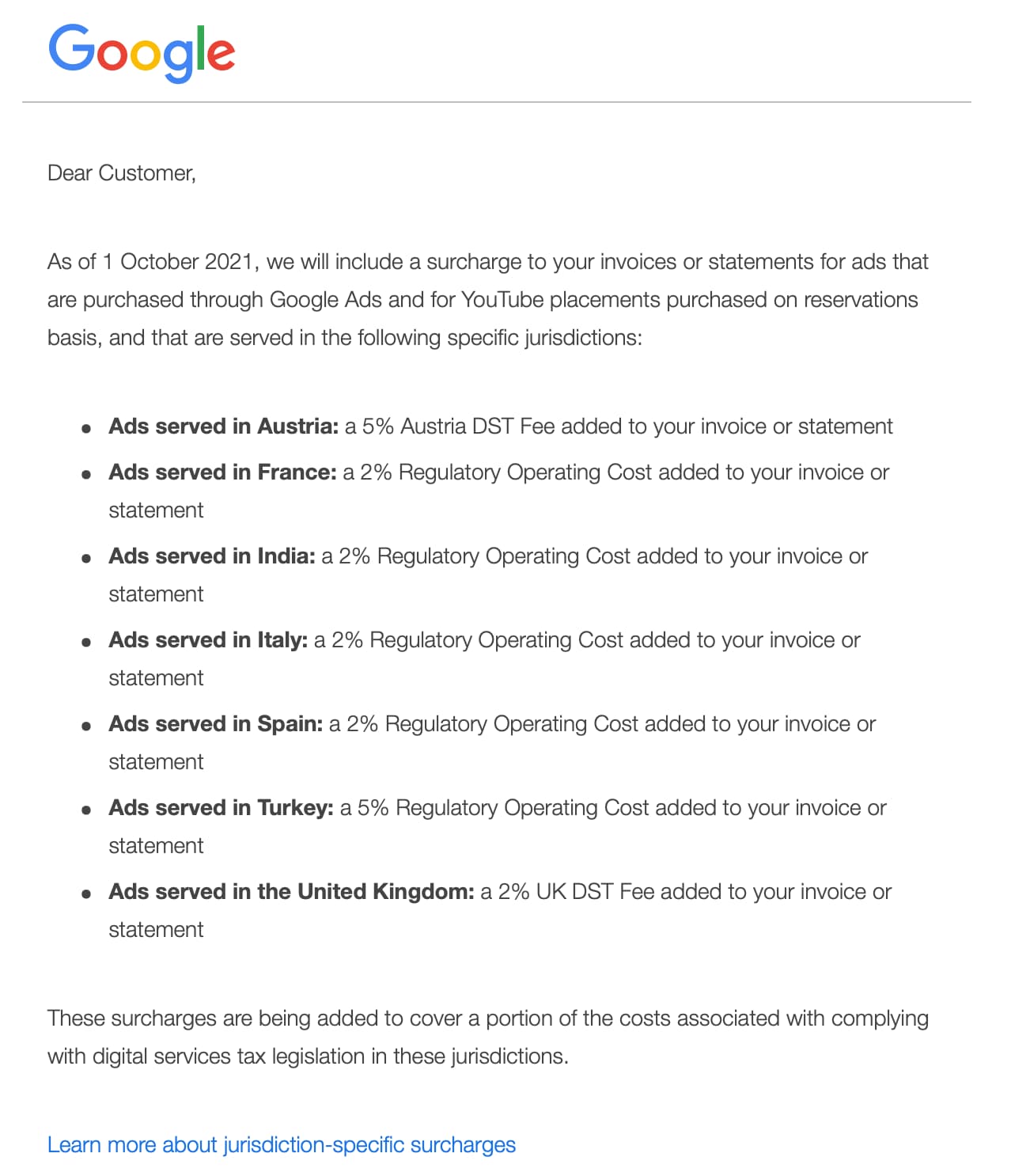 Unfortunately, there is no way to avoid these extra charges and because they get tacked on at the end of the month, and are not shown as part of average CPCs and advertising costs in reports, they can make it somewhat difficult for PPC professionals to manage ads to a true ROAS or CPA goal.
Say for example you spent €100 to get 5 leads. You think your CPA was €20. But then you get billed another 5% because you're advertising in Austria and all of a sudden that €20 CPA becomes a €21 CPA.
Reports are wrong, CPAs are wrong, budgets are exceeded, and things get generally messy for agencies and PPC consultants when they have to explain why this is happening to their clients.
Fortunately, there are a few simple solutions for Optmyzr users:
Solution 1
Use calculated metrics in reports to add the surcharge to any cost-related field automatically.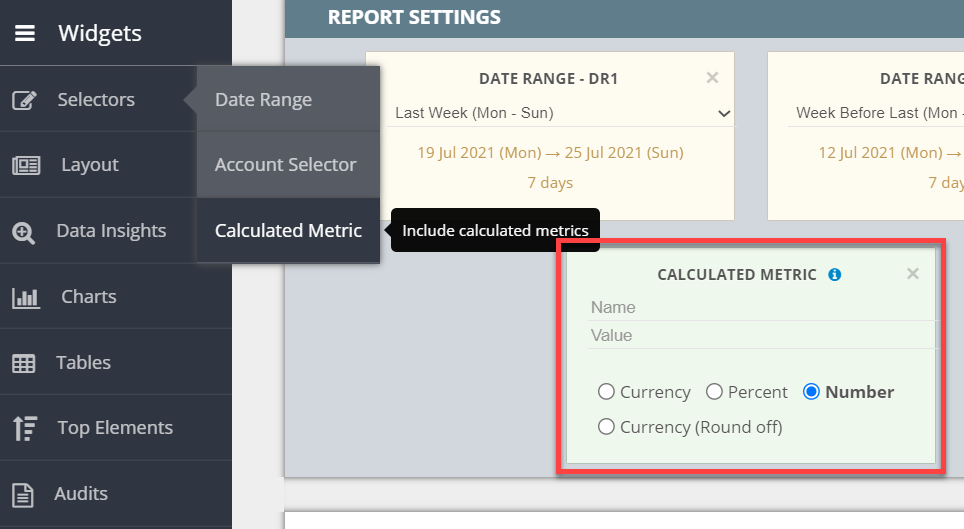 Solution 2
Use calculated metrics in the MCC dashboard to always see the true cost of an ads account.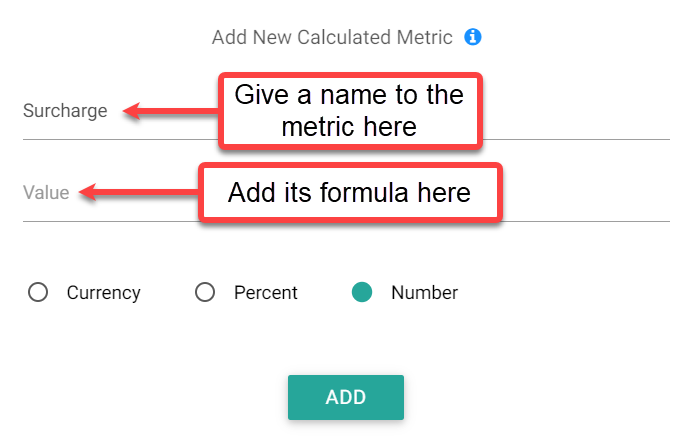 Solution 3
Use calculations in Rule Engine to add the surcharge automatically before doing any optimization, like one that manages bids or finds expensive keywords.