The Holiday Season is here, and it's time for some serious e-commerce action! We're thrilled to announce that Optmyzr is your ultimate partner, delivering a bag of brand-new features to simplify the management of your Performance Max and Shopping campaigns during this festive period. From fine-tuning your merchant feed to monitoring product performance, we've got your back. So, grab your hot cocoa, get cozy, and let's explore what Optmyzr has in store for you.
Shopping Feed Audits
Keep your shopping feed in top-notch condition with Optmyzr's standout tool of the year, Shopping Feed Audits. This powerful tool offers a comprehensive report on your feed's health, allowing you to tackle any issues like products getting disapproved, products missing key attributes like Title, and so on, before they pose a problem for your campaigns. Think of it as a checkup for your e-commerce success!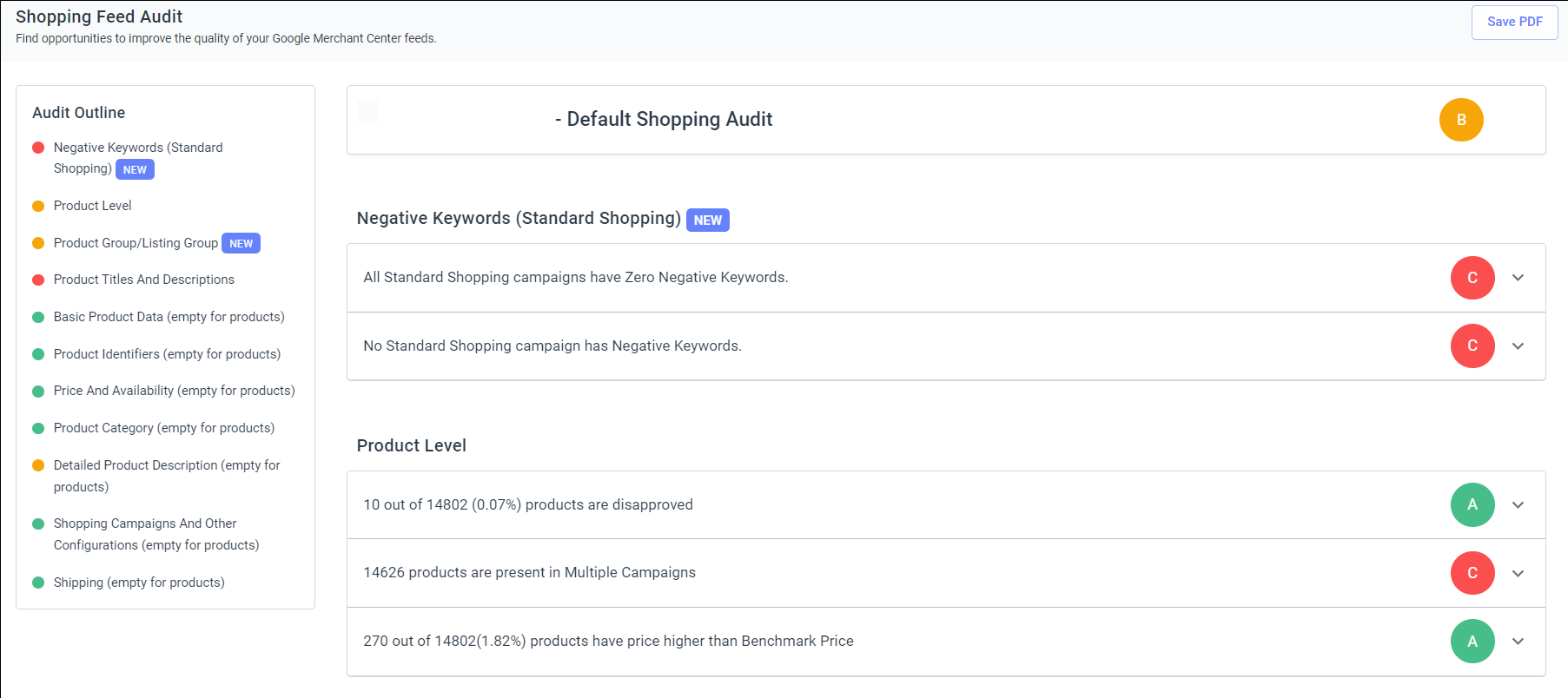 Simplify Merchant Feed Optimization with Optmyzr Express
Don't let missing attributes in your merchant feed slow you down, as Optmyzr Express is here to simplify feed optimization. You can easily identify products without values for essential attributes like Title, Description, Price, Link, Image Link, and Brand.
This is a great way to streamline your feed optimization process by working on just five products at a time. And there's no need to set up rules for all your products with missing attributes. Simply create a 'Content API' supplemental feed in your merchant center account and share the supplemental feed ID with us, and we'll handle the rest. Feed optimization has never been this hassle-free!

Performance-Based Campaign Creation:
Imagine creating campaigns split by product performance without the headache of setting up scripts and importing them as custom labels. Well, say hello to Optmyzr's flagship launch of 2023! This new update to the Shopping Campaign Management tool lets you create campaigns based on performance metrics like ROAS, conversions, clicks, cost, and more, and also based on product price. No more importing product reports from Google Ads – it's all about simplicity and efficiency. 
Plus, we offer budget and Target ROAS recommendations based on historical data for added convenience.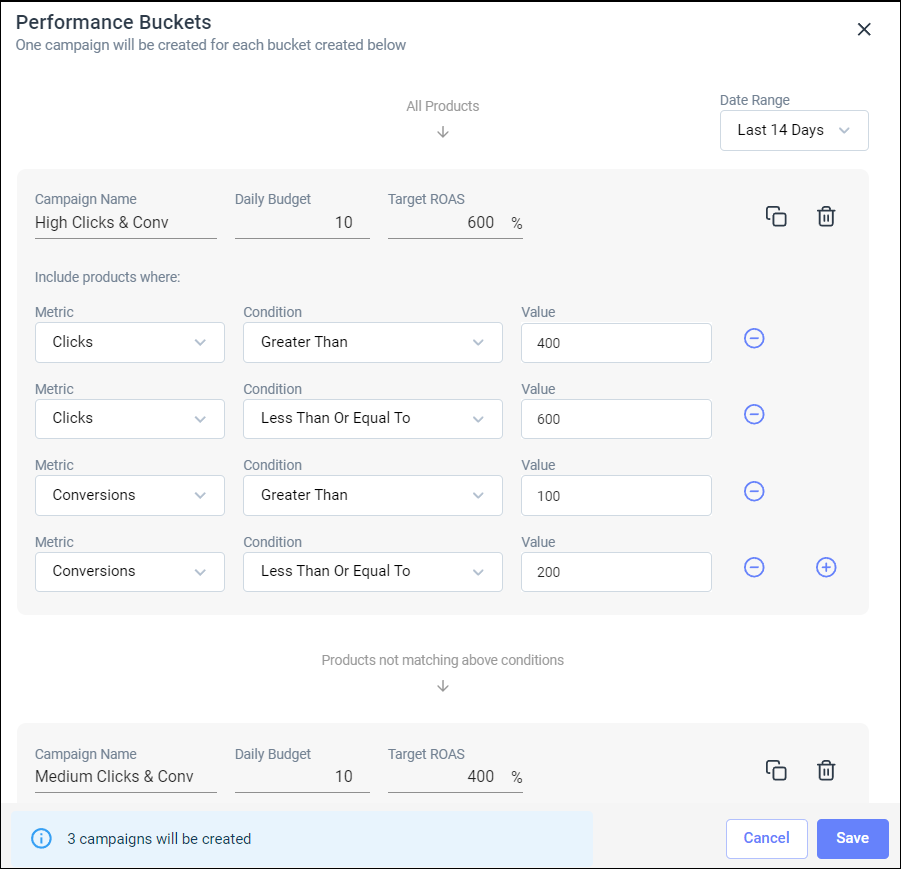 Monitoring Products with Precision
In the bustling holiday season, keeping a close eye on your products is key. Optmyzr has introduced two new alerts to ensure you're always in the know. First up, we've got a custom alert to notify you when the percentage of disapproved products in your merchant feed goes over your set limit. Say goodbye to potential traffic and sales losses due to disapprovals. This feature works for both Google Merchant Center and Microsoft feeds.
But that's not all! We've also introduced performance alerts for products in your Shopping and Performance Max campaigns, making it effortless to keep tabs on your top-performing and underperforming products. For example, create a custom alert to flag products with a sudden dip in ROAS compared to the previous period. If you prefer automated product performance reports, you can create a Rule Engine strategy under the "Products" scope. Think of it as your holiday helper for your campaigns!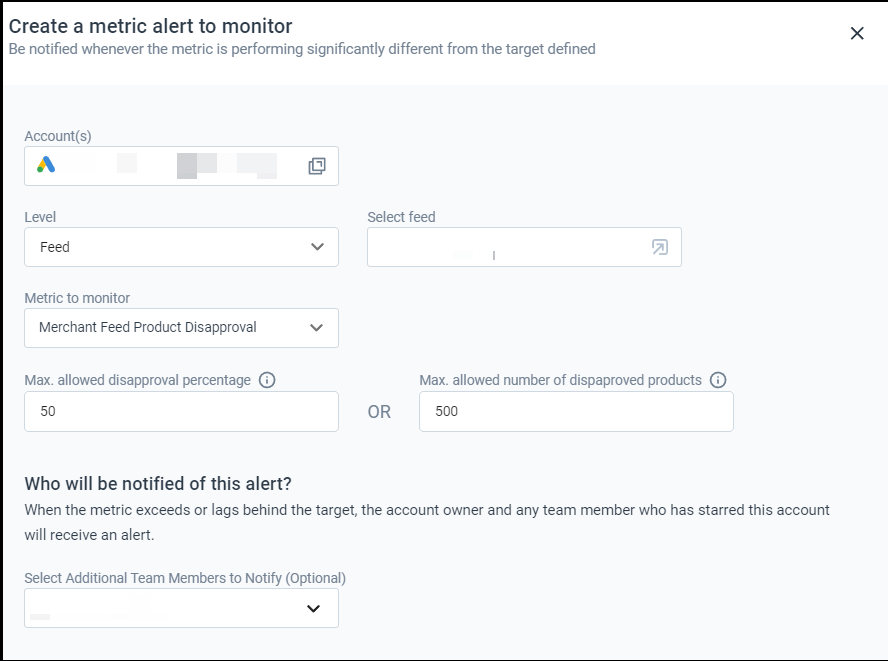 Saving Budget on PMax by running frequent URL Checks
Budget-conscious during the holidays? We've got your back! Our new feature in the URL Checker lets you check for broken URLs for all campaigns (including Performance Max). No more wasted budget on faulty URLs. The tool even scans for terms like 'Out of stock' or 'Not found' on landing pages, alerting you promptly about them or pausing the corresponding asset groups. Your budget is precious, and we're here to make sure it's spent wisely.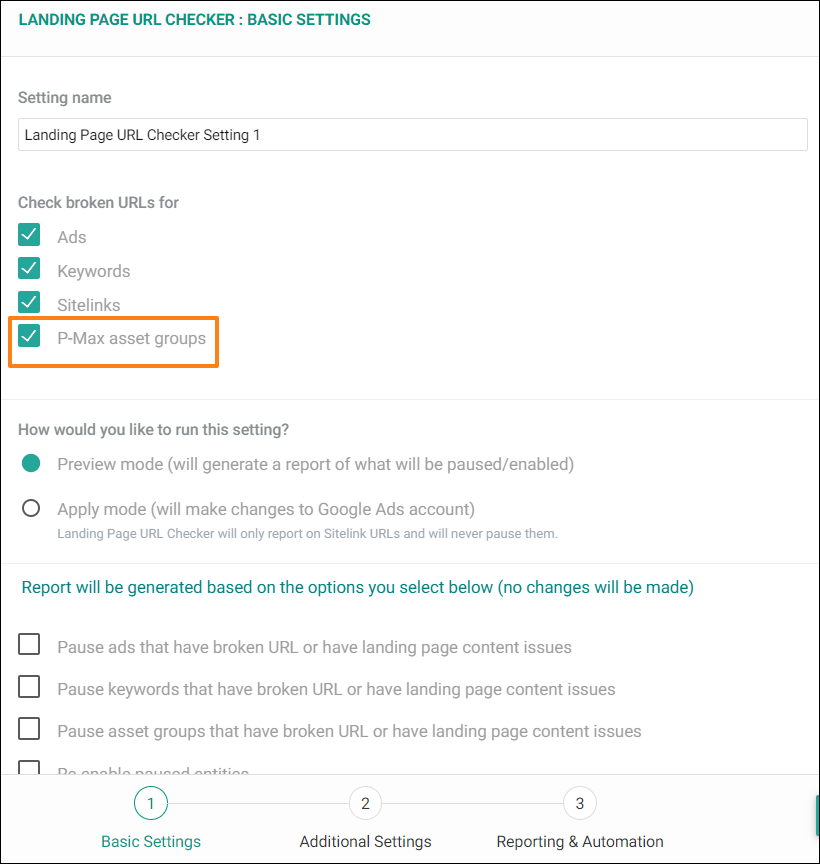 Rule Engine Strategies for the Win
Want to boost your campaigns even further? Consider using Rule Engine strategies to exclude low-performing location targets, placements, and listing groups. It's a smart way to fine-tune your campaigns for maximum efficiency.
In conclusion, this Holiday Season, Optmyzr has your e-commerce needs covered from A to Z. With these new features and optimizations, you'll be well-prepared for the busiest shopping season of the year. And remember, we're not stopping here! Stay tuned for more exciting updates throughout the year. Happy holidays and happy optimizing!
Note: These features are a part of Optmyzr Core. Not an Optmyzr customer yet? Sign up for a free trial now.