We recently launched a lot of new features to make Optmyzr's reporting platform even more powerful.
Report Navigator
We added the Report Navigator feature to the report view. This lets you click on any section of the report and scroll to it instantly. The names of the sections are the title widgets that are used in the report. With this feature, the interactive reports have become even more powerful. Try it out and let us know what you think!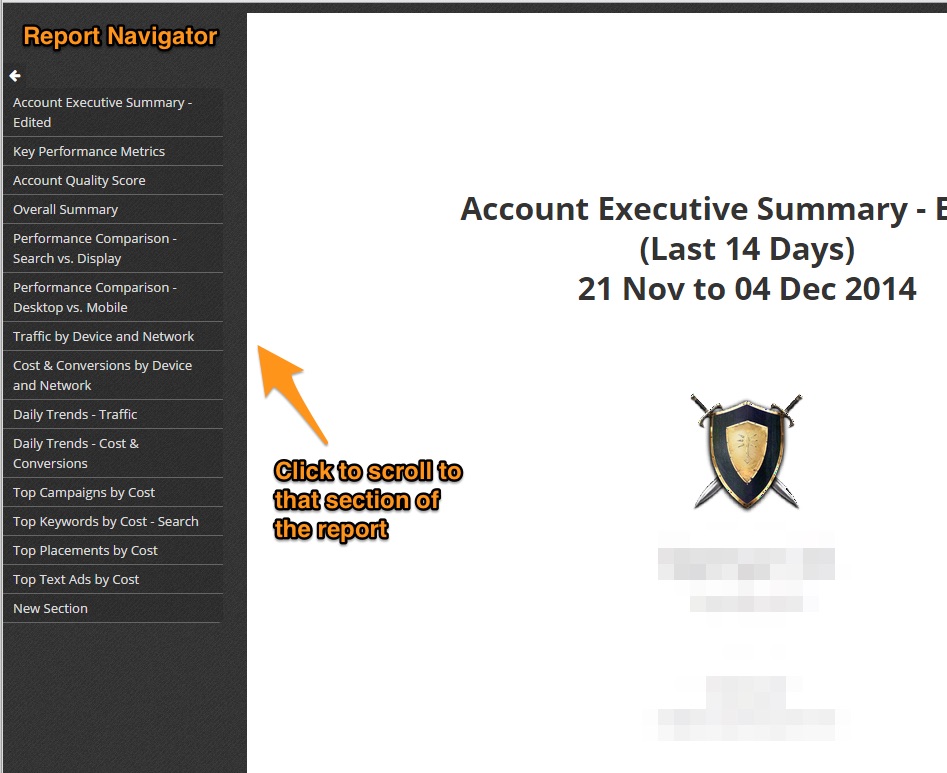 Image Widget
Now you can insert images up to 1 MB in size in your report templates. These images can be charts or screenshots that you would like to share as part of the report. The widget accepts image file formats like jpeg and png.
Try it out and let us know what you think

Account & Template – Report Logos
We recently added more functionality to the logo feature in the Report Designer that makes the report templates easier to use across accounts. You can now save logos separately at the AdWords account and report template level. If there is a logo at the account level, it will override the default template logo if any. For example, as an agency, you can save your company's logo at the template level and the customer logo at the AdWords account level.

Read about other exciting features in Optmyzr's Report Designer like Interactive Reports, and report snapshots and comments.