Among the main contributors to Shopify's growth are the multitude of apps available on its platform. Indeed, some of the top Shopify apps make it easier to develop, grow, and maintain online businesses. But how do you use them to advertise your e-commerce store and grow your revenues in today's business environment? Here are some of the best practices you should employ this year:
1. Prioritize personalization
Source: https://apps.shopify.com/omnisend
It's critical for today's consumer to feel a connection with the brands that they patronize. So, whenever you reach out to your customers, make sure that it's with a highly relevant message.
There are apps that seamlessly plug into your Shopify store that give you incredible personalization options. Such software allow you to segment your subscriber base in great detail in order to reach out to them with highly converting messages. With the right tool, you'll be able to target your customers not merely based on their profile data but also their specific activities or shopping behaviors.
2. Focus on customer retention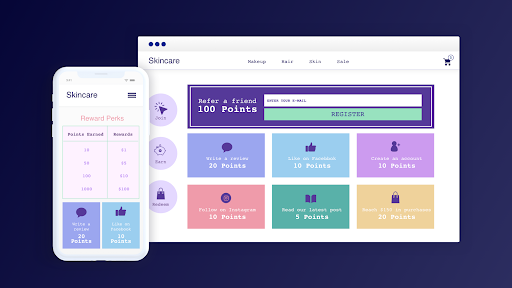 Source: https://apps.shopify.com/swell
Acquiring customers is much more expensive than retaining the ones you already have. Plus, it has a greater impact on your bottomline. In fact, even a 5% increase in your customer retention rate can boost your profits by up to 95%.
One of the best ways to cultivate customer loyalty is to maintain a compelling rewards program. By rewarding your customers for every interaction with your brand, you'll easily boost repeat purchases and strengthen relationships with your customers. All it takes is finding the best Shopify app to integrate into your store.
3. Recover abandoned carts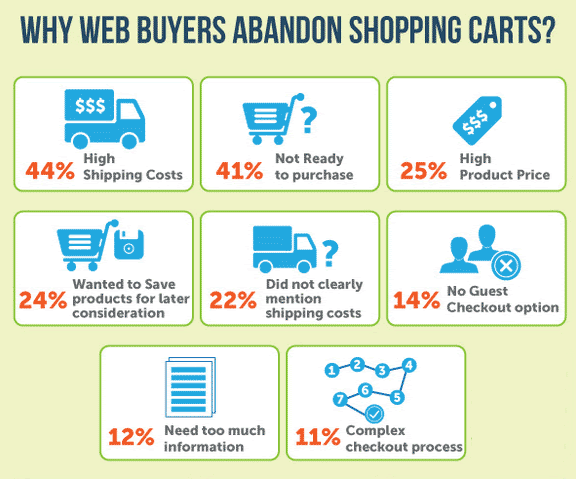 Source: https://www.invespcro.com/blog/the-top-7-reasons-for-shopping-cart-abandonment-tips-for-avoiding-them/
About 7 out of 10 of shoppers on your store will fill up their carts without checking out. Often, that happens either because of unexpected shipping costs or they're simply not yet ready to purchase. But no matter the reason, it pays to lure these shoppers back in.
Some Shopify apps allow you to build automation workflows that identify cart abandoners and re-engage them through personalized and targeted messages. This allows you to revive what would have already been lost sales. You can also recover abandoned carts by setting up exit-intent pop-ups as well as retargeting ads.
4. Engage in retargeting
Source: https://www.business2community.com/marketing/17-retargeting-ad-statistics-will-make-retarget-right-now-2-infographics-01464774
Retargeting can be useful not just for cart abandoners but also for window shoppers, which are common even in e-commerce. The good news is that there are digital tools that allow you several chances to convert online window shoppers into actual paying customers. This makes a significant impact on your revenues, as window shoppers are 70% more likely to convert with retargeting.
With Shopify apps, you can easily run retargeting campaigns on sites like Facebook, Google, and their properties (e.g. Instagram, Youtube, and Gmail). These allow you to integrate your shop data and manage your entire marketing strategy on a single platform and drive traffic to your Shopify store.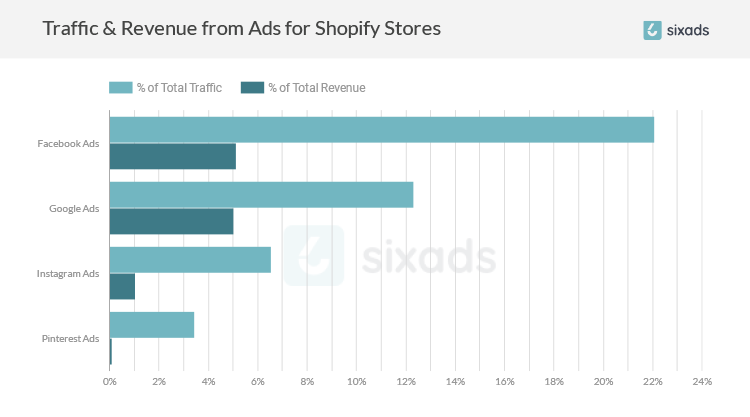 Source: https://sixads.net/blog/shopify-traffic-channels-generating-sales/
5. Optimize for mobile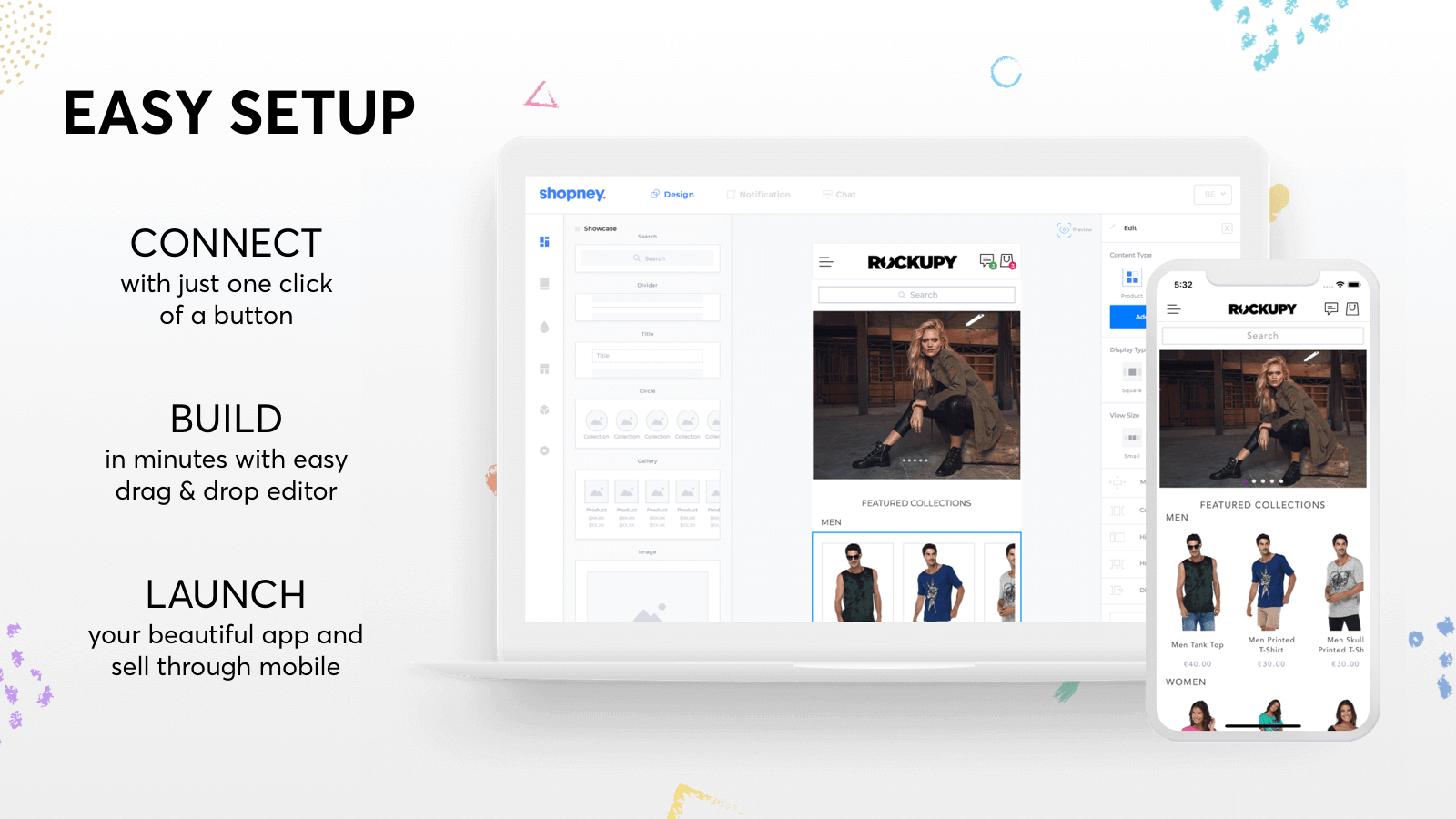 Source: https://apps.shopify.com/shopney-mobile-app
Transactions on mobile devices are expected to make up at least 50% of all ecommerce sales. So, it's essential that you have a platform that's optimized for the mobile audience. That means making sure you have an incredibly responsive website. Or, if it makes sense for your business, you can build your own native app.
Mobile app builders on Shopify make creating your own native mobile app remarkably easy. These software don't just make it easy to develop your brand's ecommerce app but also provides everything you need to offer a good mobile customer experience. Typically, that includes features like simplified checkout process, in-app messaging, and rich push notifications. When you are planning to improve your ecommerce business, mobile should be on priority list.
6. Make the most of social proof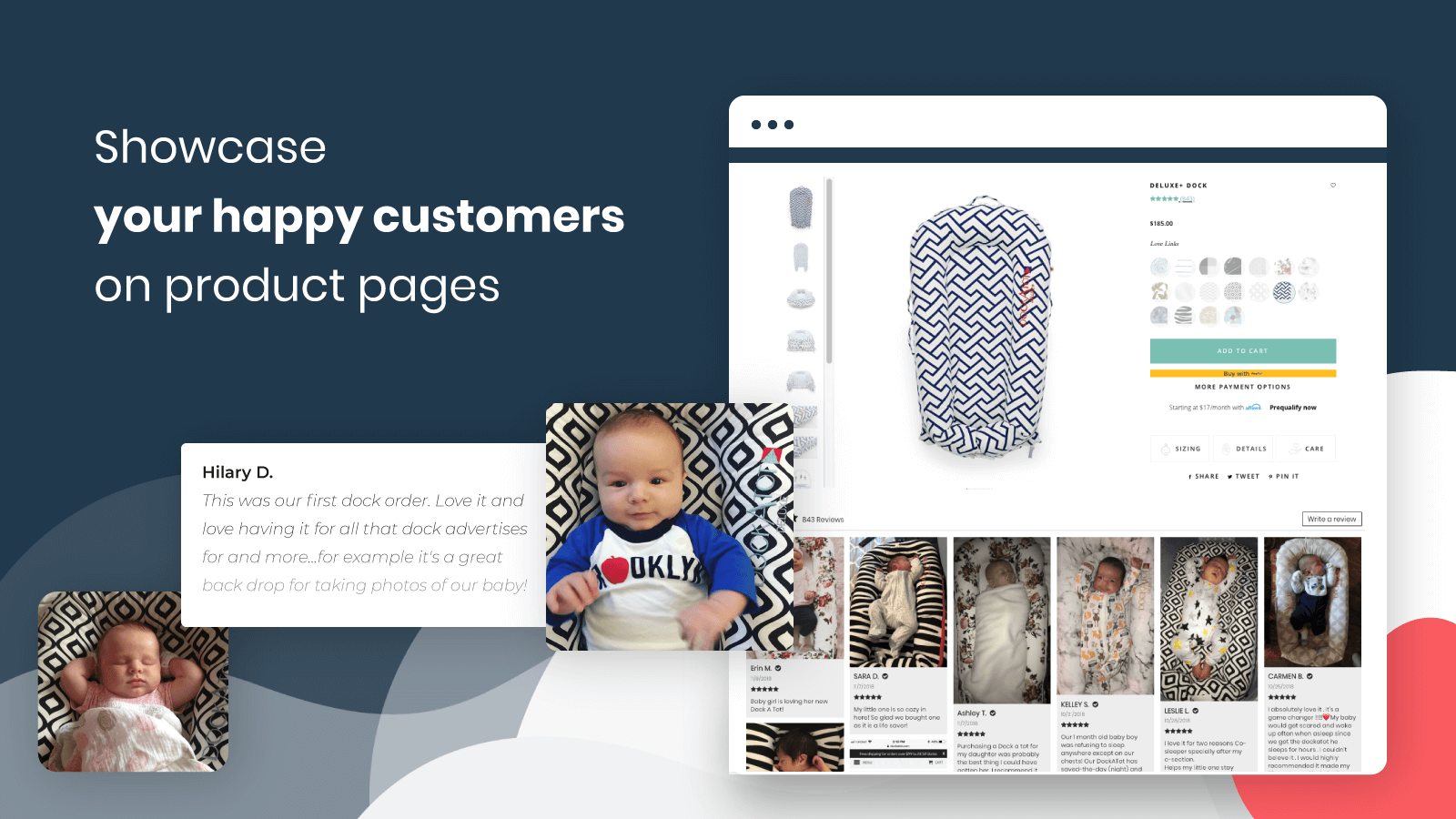 Source: https://apps.shopify.com/loox
User reviews are valued by 88% of shoppers just as much as personal recommendations. Given this, it pays to use the reviews you already have not only on your social media pages but also everywhere else you can manage. These are especially valuable on your product pages.
Shopfiy apps allow you to easily integrate social proof like user photos and product reviews onto your product pages. By using these apps, you make your web visitors more likely to complete a purchase.
7. Produce interactive content
Source: https://apps.shopify.com/pickzen
Interactive content like quizzes and questionnaires is one of the most effective lead magnets for retail websites. This advertising tactic has an average lead capture rate of 31.6%.
Apart from engaging quizzes, among the best ways to use this tool is to produce questionnaires that lead to highly relevant product recommendations. Shopify apps don't just make it easier for you to create these interactive content but also capture data and gather insights from your users.
8. Host engaging contests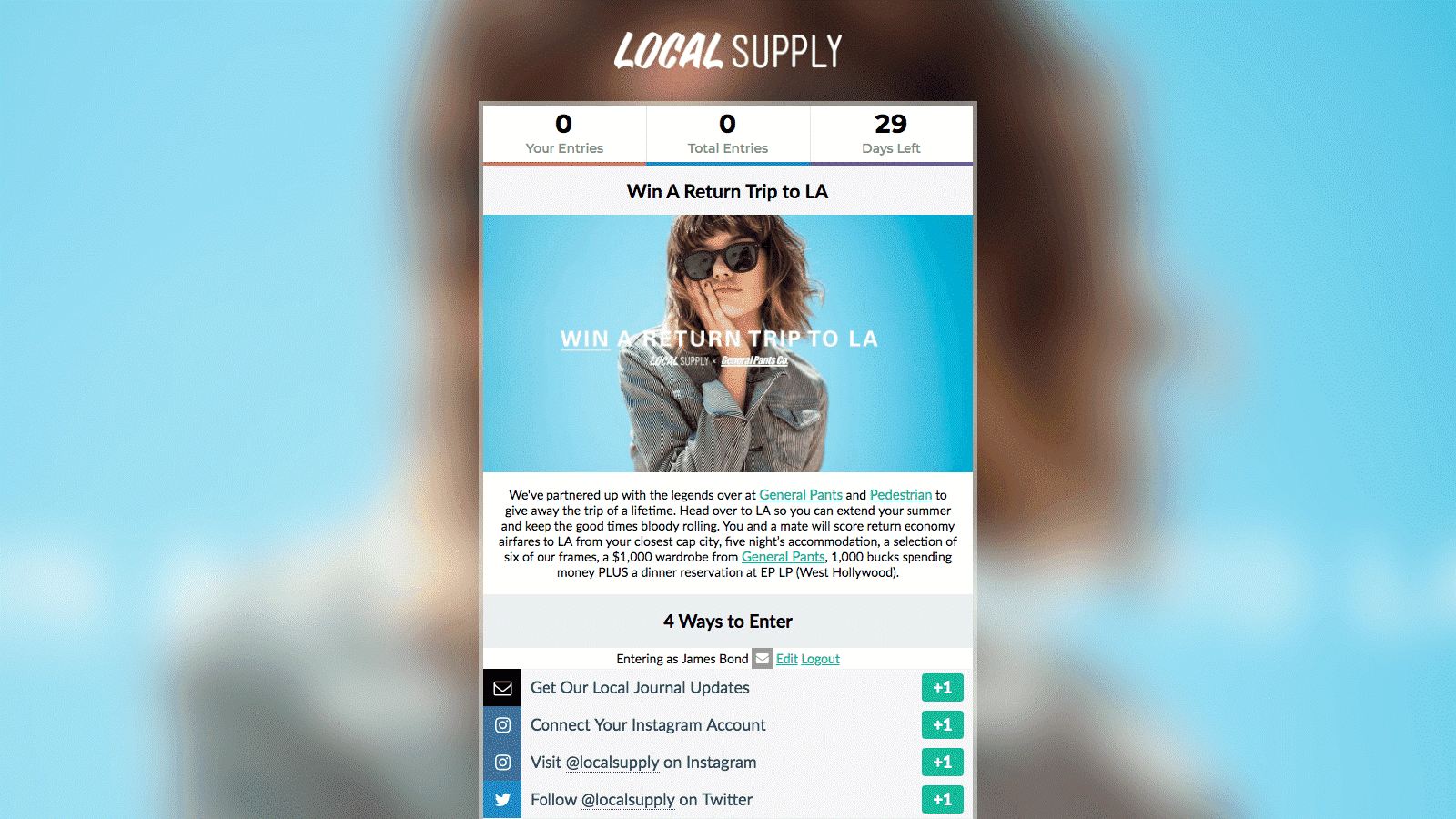 Source: https://apps.shopify.com/gleam
A chance at winning enticing prizes can be an excellent motivation for your customer to help you grow your audience and boost your brand's popularity. If planned correctly, hosting contests can also be a cost-effective advertising tactic.
Today, there are Shopify apps that allow you to easily create online competitions or giveaways. These tools provide everything you need not just to develop and run your contests but also to pick winners, verify entries, and capture data.
Conclusion
Shopify has enabled hundreds of thousands of businesses to reach online audiences. Its success as an ecommerce platform is undoubtedly driven by its versatility. It is simple enough for novices to navigate but also dynamic enough for experienced digital retailers to get exactly what they need.
But to really make the most out of the platform, you should learn to identify the best Shopify apps to support your business. Take advantage of them to advertise your shop, grow your audience, and nurture your customers. Consequently, you'll enjoy incredible revenue growth as well as a stellar brand reputation.