One of the many reasons I joined the Optmyzr team is the laser focus on delighting customers through pragmatic innovation.
We've been busy building some really powerful tools at Optmyzr, and this month we have one of the biggest product launch announcements in our 10-year history. Given how many new features we're launching, we want to give you a handy cheat sheet on the following:
What They Are
What They Do
Why You Care
Here's the complete list of features launched (you can use the links to jump to that section of the post):
Performance Max Updates
Competitive Analysis
Change History Annotation
Analytics Metrics
Improved Rule Engine
Optmyzr Express Innovations
While some of these innovations are a long time coming, others are proactive innovations to ensure you are equipped with the best workflow to manage your PPC campaigns across all your marketing channels (Google, Microsoft, Facebook, Amazon).
We are passionate about our customers achieving profit and happiness and love suggestions and feedback, so at the end of this post, we'll share how to make feature requests.
Performance Max Updates
Our Performance Max insight module on the dashboard bakes in the Mike Rhodes script, which segments traffic sources for Google channels (thank you for letting us build upon your work, Mike!).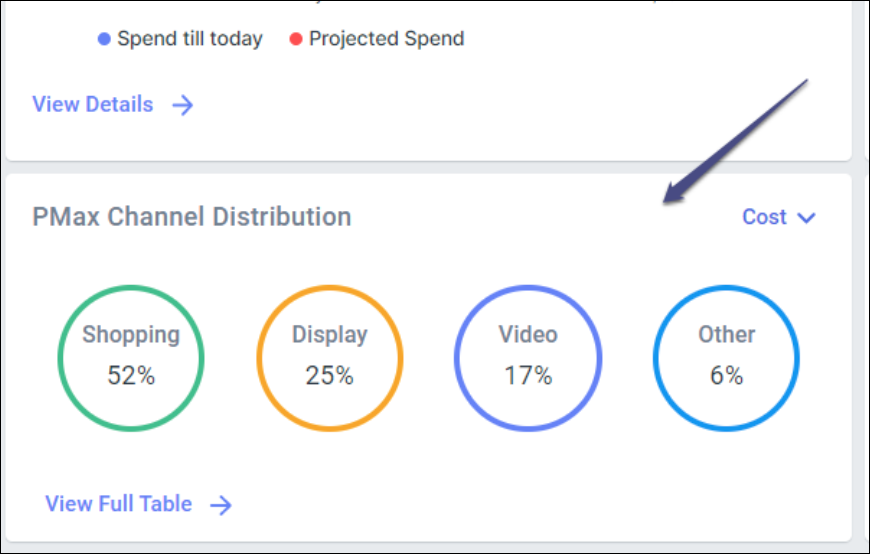 Where this module goes above and beyond implementing the script yourself is a clear view of important metrics for your stakeholders, as well as the ability to check different moments in time.
We believe Performance Max can be very powerful when implemented correctly and want to ensure you have the best-in-class tools to manage this campaign type. One of the keys to a successful Performance Max campaign is including audience signals to help kickstart the learning.
E-commerce is at the heart of Performance Max, and we delight in enabling our customers to win. That's why we introduced the Create Assets For Performance Max for Retail tool.
Here is the full list of all the powerful tools to manage and optimize your Performance Max campaigns.
You'll follow these steps: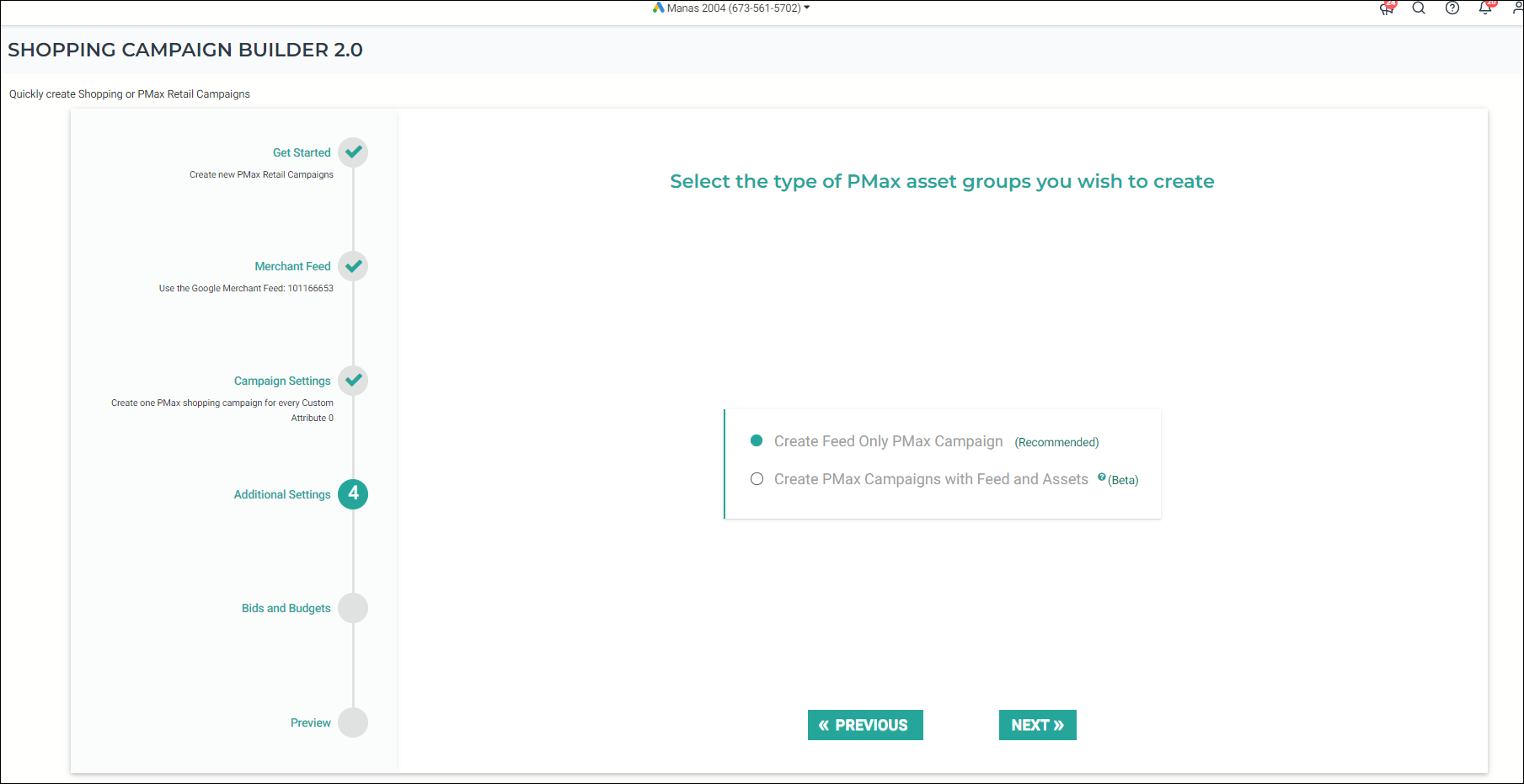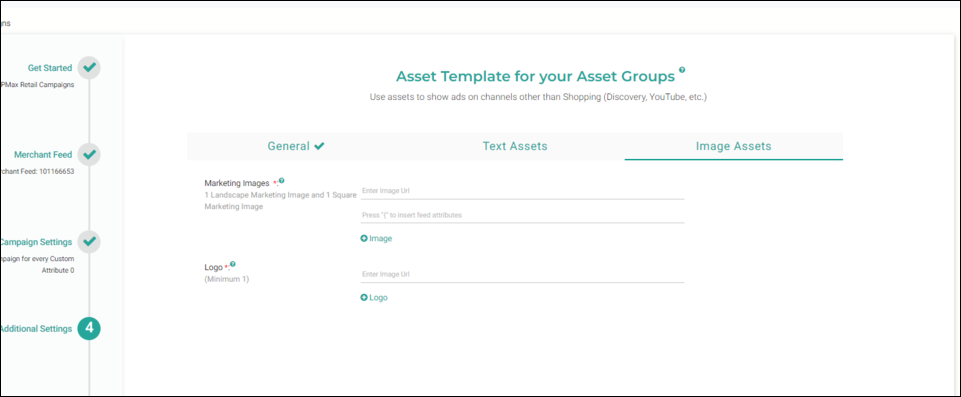 Competitive Analysis
Knowing what your competitors are up to is a powerful way to ensure your campaigns stay ahead. While native solutions like auction insights can give you a piece of the picture, the data is limited to search impression share stats.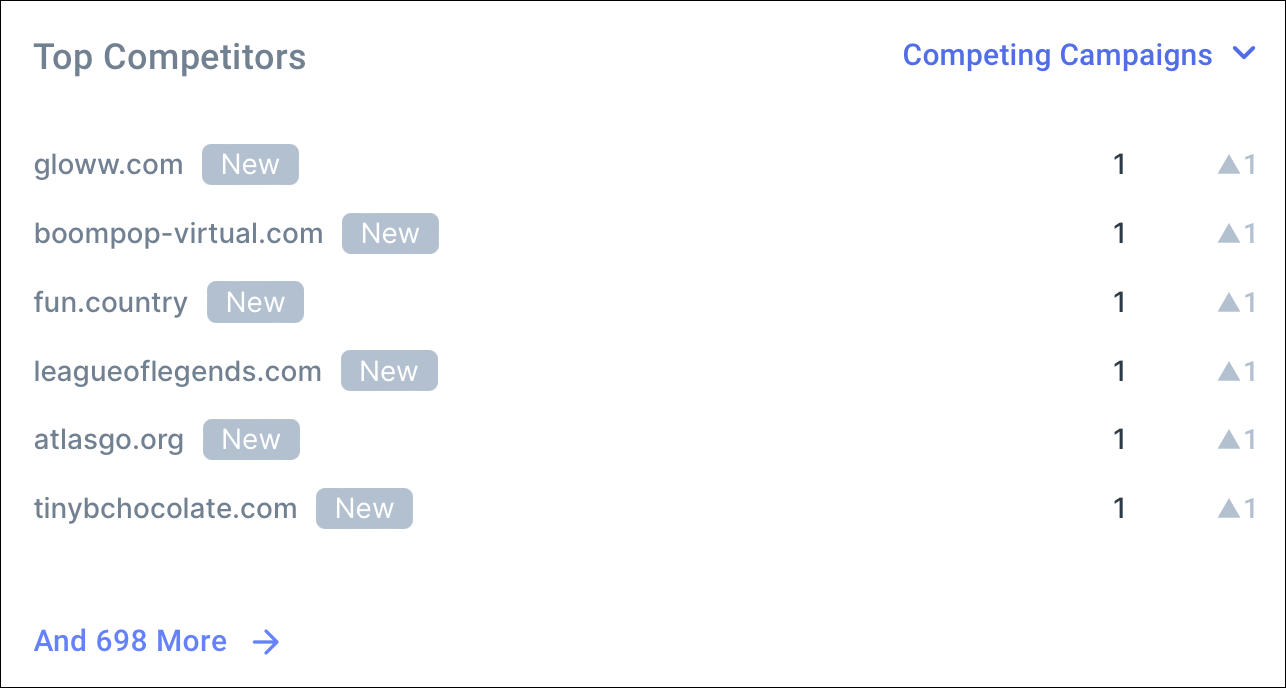 Enter Optmyzr's Competitive Analysis tool, which gives you insights into:
Which competitors are competing with you?
When did they start competing with you?
On how many entities are they competing with you?
While the Auction Insights show results at the account level, the Top Competitors from Optmyzr (using proprietary technology) show results at the keyword, ad group, and campaign levels.
This tool is a step above native auction insights because it gives you a more comprehensive view of which brands are competing with you over time. Having this understanding will help you understand:
Fluctuations in the auction price.
Changes in conversion rates.
Who might be worth actively going after with a competitor campaign?
This tool sheds light on competitors at the following Google Ads entity levels:
Change History Annotation
One of the most exciting workflow updates is our change history annotation. You'll be able to see the full change history of your connected accounts and make notes along the way!
This will enable you to:
Maintain a record of what you did and why across networks.
Hold your team/yourself accountable for actions taken (or not taken) in the accounts.
PPC Investigator has always enabled you to understand what has been happening in your account. This added layer of insight will enable you to understand exactly which actions caused changes in performance (good or bad).
We believe you shouldn't have to leave Optmyzr to get access to these valuable insights and are delighted to empower you to understand what happened when (and why).
At the moment the Root Cause Analysis in the PPC Investigator is for Google Ads only. But the Cause Chart supports Google, Facebook, Microsoft, and Amazon.
Reporting and Analytics
PPC doesn't live in a vacuum, and bringing in analytics metrics so we can position results in context with other marketing channels helps everyone win. With the depreciation of universal analytics, having the means to gracefully transition to GA4 while keeping SEO empathy at the forefront of PPC.
We support the following metrics: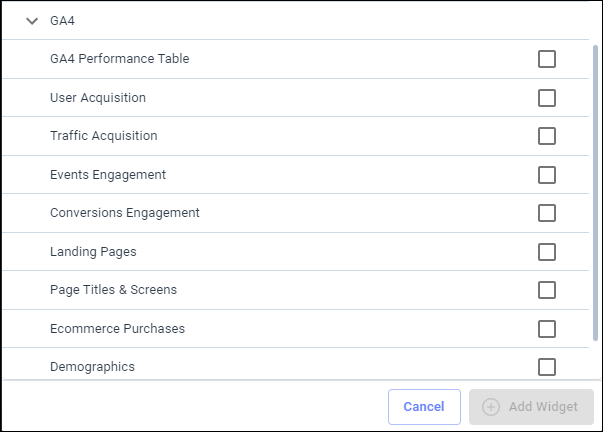 Additionally, we now support analytics metrics in Rule Engine so that you can take a more collaborative approach to your marketing.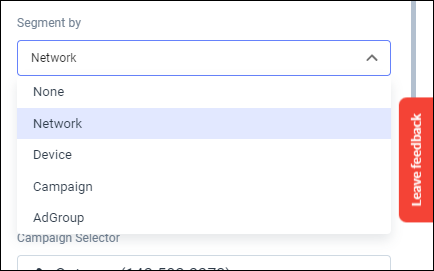 When reviewing data, it's important to be able to see the full breakdown of performance. This is why we introduced segmentation across campaign, ad group, and keyword levels (upgrading previous functionality that just looked at account-level segmentation). You can find this data in the performance comparison widget.
Reports also allow for bulk entity (account, campaign, ad group, keyword, etc.) selection so you can quickly set up templates and identify performance changes across your book of business.
Improvements To Rule Engine
Rule Engine is at the heart of Optmyzr. It's what enables us to bring API-specific optimizations to brands who may not have coding resources or don't have the time to code a custom solution.
The main Rule Engine updates include:
Bulk Entity Selection: we now empower you to capture multiple entities in a single keyboard shortcut.
Percent Rules Across All Optmyzr Supported Channels: we love Google and its ability to empower marketers to win. We also love Microsoft, Amazon, Facebook, and Yahoo Japan. You now can set rules for all our supported channels based on top percent entities.
Product Scope For All Campaign Types: e-commerce lives and dies by product data quality. Optmyzr customers can now get product-level data to empower their Google and Performance Max shopping campaigns.
Standard Shopping With Smart Bidding: not every brand will be able to justify the additional assets for Performance Max, and it's not reasonable to ask them to forfeit all the value of smart bidding. Our tool now empowers brands to access smart bidding (TROAS) while maintaining a standard shopping campaign.
Optmyzr Express Innovations
One of the biggest ways we empower our customers is through time savings. Optmyzr Express enabled marketers to achieve big wins in their accounts with limited effort. We added the following updates to Optmyzr Express:
DSA (dynamic search ad) Sculpture: this tool allows marketers to identify and exclude search terms triggered by their DSA campaigns/ad groups. Beyond ensuring the traffic is of quality, this also helps identify and end potential cannibalization.
Fix Ads: we'll highlight ads with poor ad strength and/or few headlines and descriptions. You'll then get creative suggestions powered by historically well-performing ads and our intelligent suggestion system.
Missing Ads: we'll highlight ad groups without RSAs (responsive search ads) and give you suggestions for creative.
Exclude Placements: we're beyond excited about this tool's ability to help with Performance Max and traditional display/video campaigns! Our tool will help you remove unwanted placements (mobile apps, websites, and youtube videos) at the campaign or account level. This tool focuses on high-cost relative to your other placements that have zero conversions.
Solving for Impression Share: whether you need to fix impression share lost due to budget (we'll help with stand-alone and shared budgets) or you need to increase the impression share of a converting smart bidding campaign (maximize conversions with a CPA goal or maximize conversion value with a ROAS goal), this tool can help!
Testing Smart Bidding: it can be scary to opt into a bidding strategy that may not have served you well in the past. This is where our Express optimization can help - we'll enable an experiment for a given TCPA or TROAS.
Enable Converting Keywords: life happens and sometimes a converting keyword gets removed. So while we can't get the original keyword back, we can get a new version of it going on the match type it was on.
Remove Negative Keyword Conflicts: negative keywords are powerful ways to shape budget allocation - yet sometimes they get added accidentally. This tool will give you the option to remove the negative OR pause the conflicting keyword.
If you're not already using Optmyzr Express, we strongly suggest you connect with your customer success hero to schedule training on leveraging it. You also can check out this tutorial.
Final Takeaways
Innovation is only useful if it makes life better for those it's attempting to help. We believe the areas we're focusing on continue our mission of democratizing high-value automation and account management across accounts of all sizes. The greatest gift you can give us is feedback on where you want us to focus next and what problems you're facing.
Every single one of these optimizations came from a customer conversation and how we could help them achieve more out of their ad spend/with their team.
Thanks to YOU (our customers, industry peers, and sources of inspiration) for enabling our product roadmap and our brilliant and fearless women-powered product and innovation team.
And while the rest of us were celebrating Women's Month, our product team, made up of 80% women, was busy with their latest sprint cycle to give our PPC community more tools and capabilities for success.
We're always excited to share what's new and exciting at Optmyzr, but this month's releases represent a special opportunity to shine the spotlight on our amazing women in product development and engineering.
Not an Optmyzr customer yet? This is the best time to sign up for a full functionality trial and unlevel your marketing!