We're excited to share that Optmyzr won the award for Best PPC Management Software at the US Search Awards in Las Vegas on October 7, 2015. Other nominees for this award were Marin Software, Adobe Media Optimizer and two time winner, Kenshoo so we're extremely flattered to have been selected from this formidable group of solutions.
The award for best PPC Management Software was presented by our friend David Szetela, VP of Search Marketing Operations for Bruce Clay Inc. I've had the pleasure of being a guest on his podcast, PPC Rockstars many times.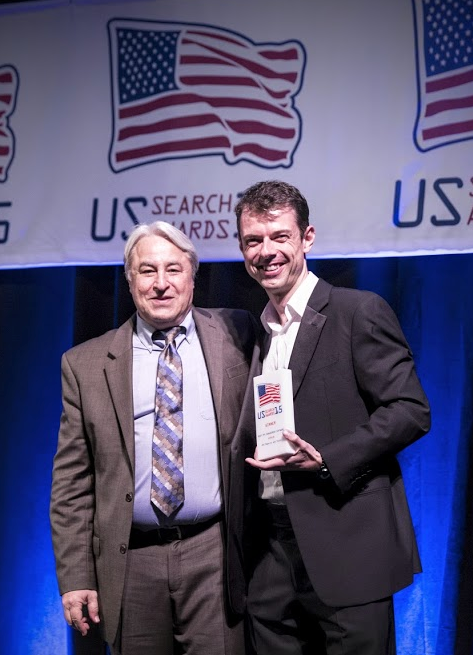 Optmyzr CEO Frederick Vallaeys accepts the award for Best PPC Management tool from David Szetela at the 2015 US Search Awards in Las Vegas.
The judging panel for this award included 30 experts in the field of online marketing, PPC and SEO including long-time Optmyzr user Jim Banks who I had the pleasure of meeting at Pubcon last week. Jim has been doing PPC longer than almost any of us and started in 1999 and now heads up Biddable Media for Cheapflights. I find it really exciting that people who've been doing PPC for so long recognize there is room for innovation in the PPC management tool space.
I also have to give a special thanks to Larry Kim, founder of WordStream and Mobile Monkey for inviting us to attend the event as a guest at their table. Congrats to Larry on his well-deserved win of Search Personality of the Year.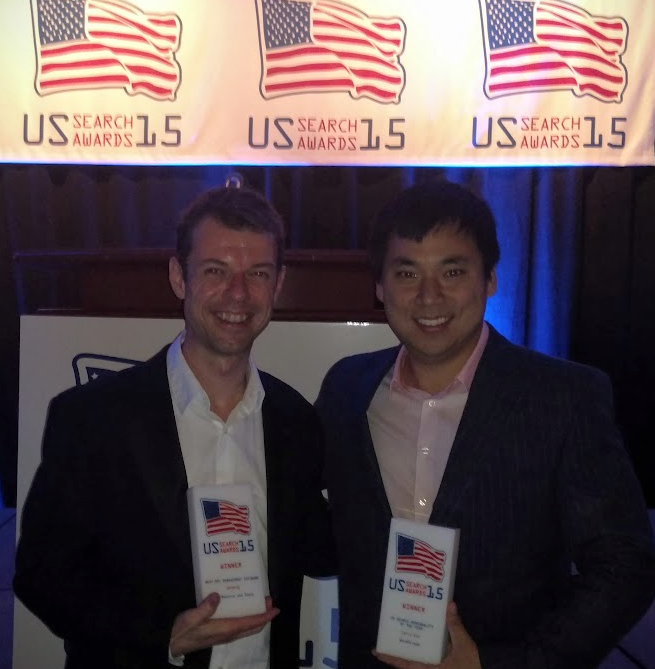 With Larry Kim, Founder of WordStream at the US Search Awards and winner of Search Personality of the Year.
Congrats to our other friends who won at this event:
Steve Hammer, RankHammer – Best Small PPC Agency
Maddie Cary, PointIt – Young Search Professional
Marty Weintraub, AIMClear – Best Low Budget PPC Campaign & Best Use of Social Media in a Search Campaign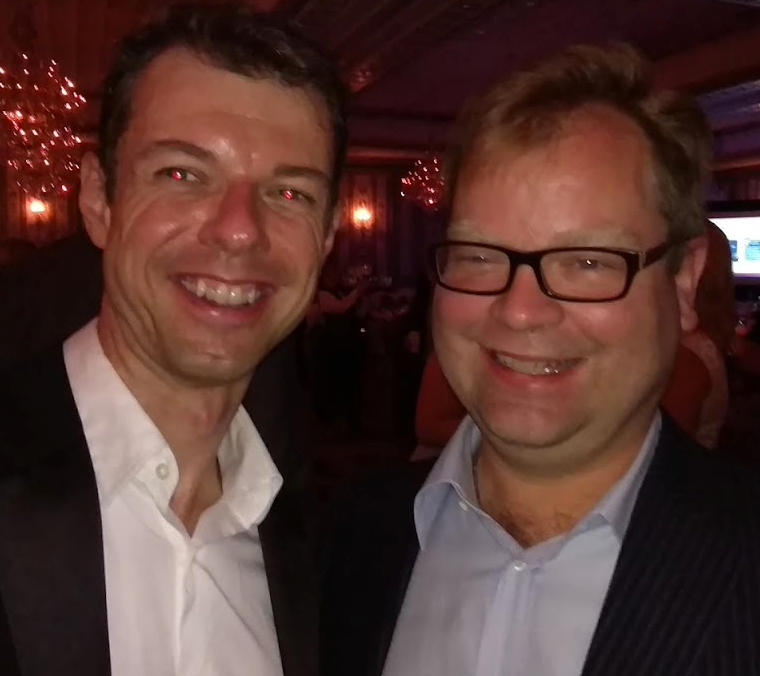 With Steve Hammer, winner of Best Small PPC Agency.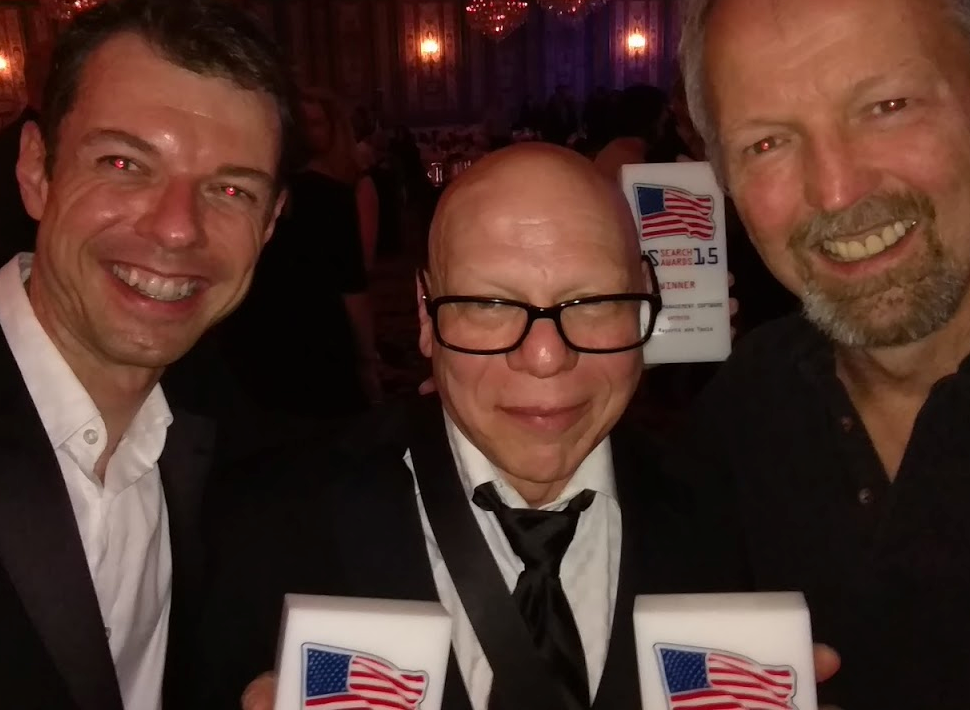 With Marty Weintraub, winner of several PPC awards, and Eric Enge, author of "The Art of SEO" and the guy who got Frederick to leave Google.
And congrats to the many people I know at these agencies for the wins their agencies scored:
EliteSEM – Best Large PPC Agency
MerkleRKG – Best Use of PR in a Search Campaign
PointIt – Best PPC Campaign
We are truly honored to receive this prestigious recognition for the tools we've created to help PPC account managers do more in less time. We had a lot of innovation in our second year and we will continue to build what our customers want so please let us know how we can make Optmyzr better!