Google announced early last year that their AdWords API would stop functioning by April 2022. This would mean quite a few changes for advertisers and ad management tools.
Our engineers are on track with rewriting our code and Optmyzr will continue to support advertisers with great PPC tools.
With much of our efforts focused on the migration, our updates in the month of January included improvements in Microsoft Ads management and getting templates for 2021 Annual Reports ready.
Here's a roundup of all the key changes to Optmyzr from January 2022.
2021 Annual Report Templates
Are you still spending hours collating data and compiling your 2021 reports? Stop now and take a look at our Annual Report templates. You can get your executive and detailed annual reports for 2021 from the Reports menu.
As always, you can choose a report template that works best for you, and use it as it is or customize it to suit your needs better.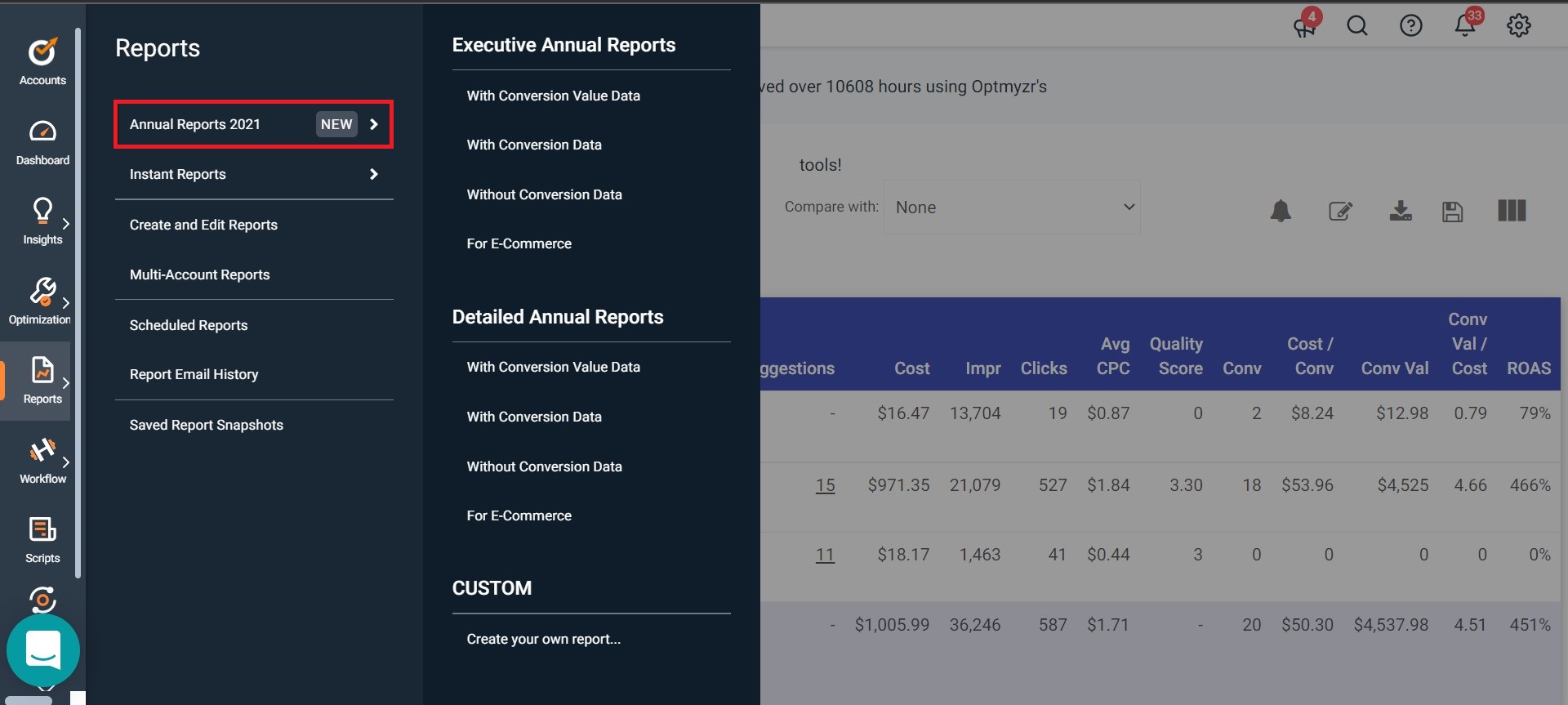 Microsoft Ads Management made easier
For all our Microsoft Ads managers out there, we have a new and improved Account Dashboard UI.
Get a bird's eye view of how your account is performing, instantly preview and schedule your reports, and filter your data in just a few clicks.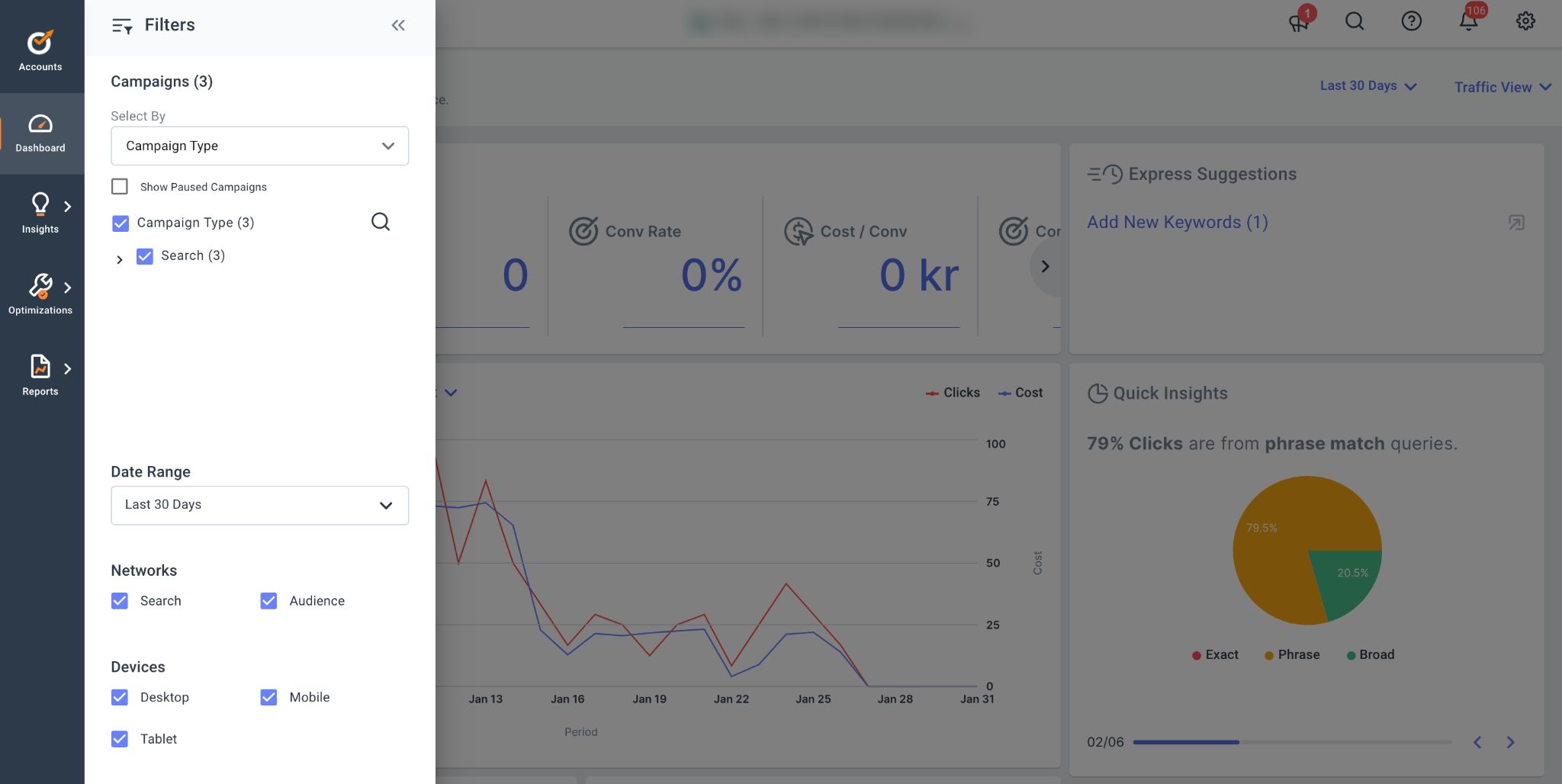 Target CPA and Target ROAS modifications for Microsoft Ads
You can now modify and manage your Target CPA and Target ROAS for Microsoft Ads campaigns using Rule Engine.
No more wasted spend on non-converting placements
What if there was a voice that reminded us of our past errors and told us when we're about to make a bad decision that'll end badly for us?
The Potential Wasted Spend metric does just that. The new addition to the Account Level Placement Exclusion Optimization tool tells you how much you're potentially wasting by having non-converting placements on your account.

See your Potential Wasted Spend
You can also see what else is in store for the coming months and suggest feature requests on the Optmyzr Roadmap.