Continuing its prominent role from this year, PPC automation is predicted to be a major industry trend in 2023. With the uncertainty of upcoming quarters, you'll want to stay up-to-date with PPC automation to mitigate any negative market effects.
We got an early start on next year's work to meet your needs in an evolving market.
The past month's updates include quick audits to manage, optimize, and control the quality of your RSA campaigns; one-click optimizations with prebuilt Rule Engine strategies; and much more.
Here's everything we updated in November 2022.
Audits and Insights
Evaluate Performance Max campaigns with 8 new audits
We've added 8 new audits to help maintain and improve the quality of your Performance Max campaigns. With these, you can quickly identify gaps in asset groups and individual assets in structure and performance.
For example, you can now use Performance Labels to assess various PMax assets and find asset groups with insufficient headlines, descriptions, images, and more.
Give more direction to your Amazon campaigns
PPC Policy and Audits are available for Amazon Ads (under Insights) to provide a more in-depth evaluation at various levels of your account.
Each audit has an individual grade; hover over the result, and more specific information will be displayed. This allows you to make periodic adjustments to achieve better results.
Better your Google Ads performance with 10 new RSA audits
We've got 10 new audits to help identify and resolve potential issues with your Google RSAs.
You can easily spot gaps and inconsistencies in your RSA assets and make changes wherever needed.
For example, the headline and description assets are too few and short, or there are some duplicate and underperforming assets. You can quickly make these changes to boost Google's ability to create unique ad combinations.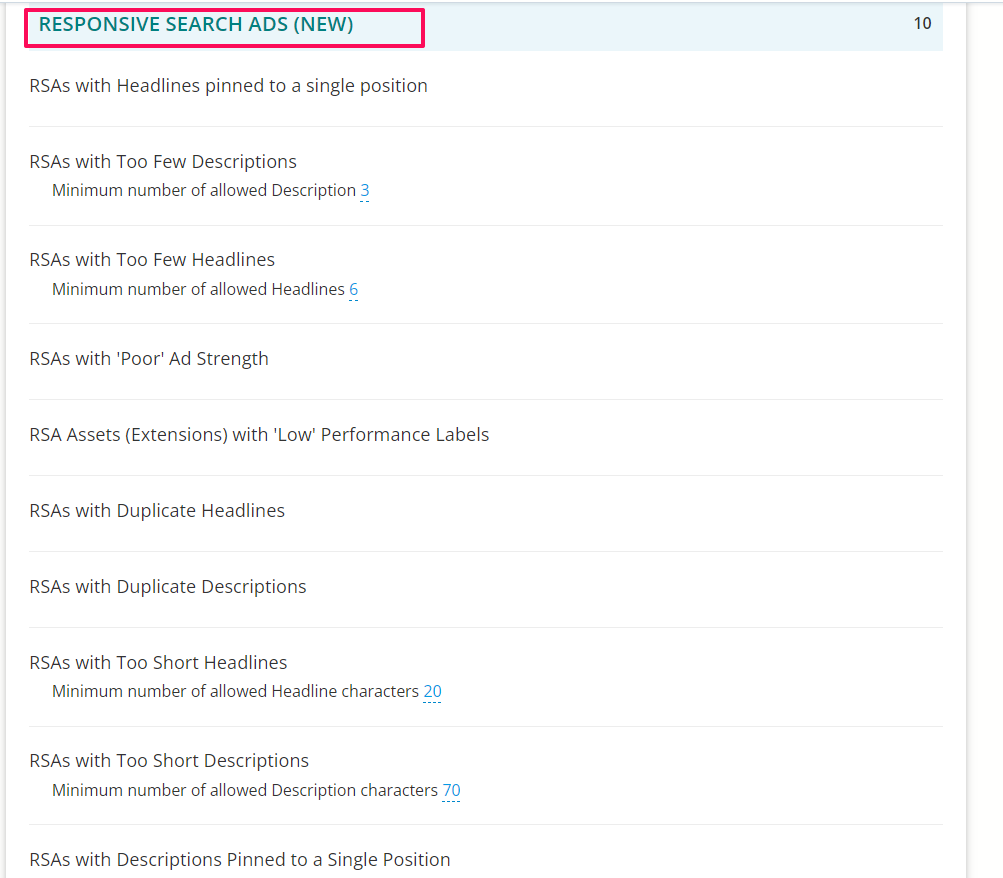 Visualize your Google Ads performance with funnel charts
For Google Ads accounts, the funnel chart feature is accessible in both single and multi-account reports.
Starting with impressions at the top of the funnel, clicks in the middle, and working your way down to conversions, you can easily visualize the performance at different stages of the ad journey.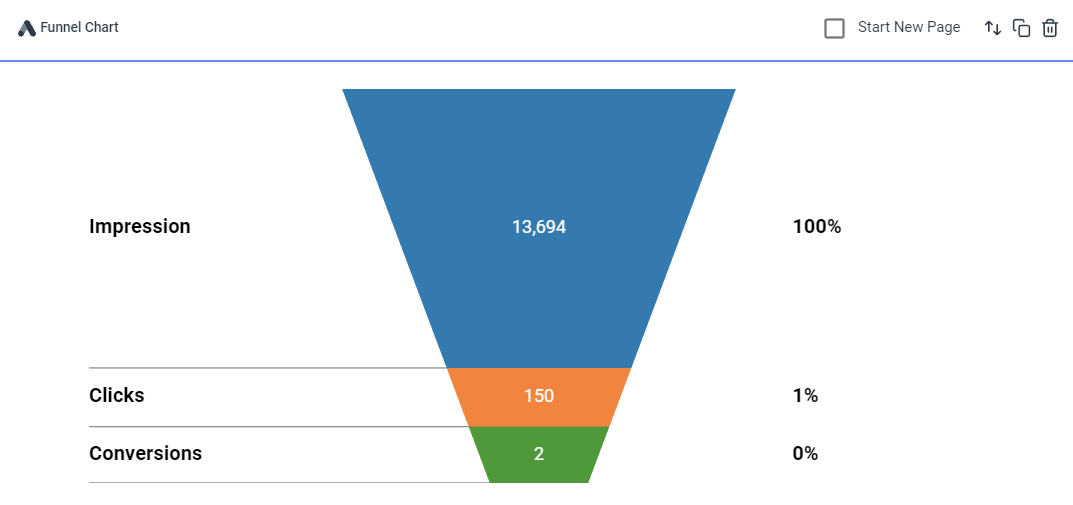 Take advantage of new audit capabilities to better plan your holiday shopping promotions
With our new audit feature, you can be proactive rather than reactive when it comes to optimizing shopping ads.
Here's how you could improve the overall quality of shopping ads and resolve potential issues in the Google Merchant Center feed ahead of time:
Identify missing values and fields
Find disapproved products with reasons
Get suggestions to improve feed quality
The audit examines all of GMC's parameters, so you can make the necessary adjustments before the problem arises.
Rule Engine
Create keyword labels and other Rule Engine Strategies
We have a new update that helps you manage and analyze keywords better.
Here's what you can do with our Keyword Label feature:
Create custom labels for your keywords
Quickly generate reports on your keyword data
Use labels in other Rule Engine strategies for further analysis
You can also selectively remove labels using basic operators such as equal to, contains, and so on.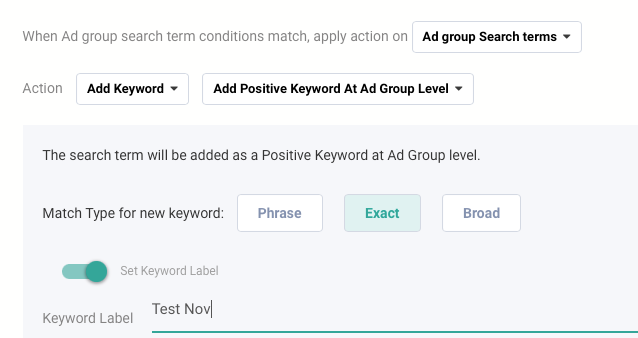 Manage Amazon accounts faster with Rule Engine Strategies
We've released several new prebuilt strategies for Amazon Ads. Browse and deploy any strategy with a few clicks:
Add non-converting search terms as negative keywords
Add new keywords
Modify bids based on ACOS
View keywords and campaign performance reports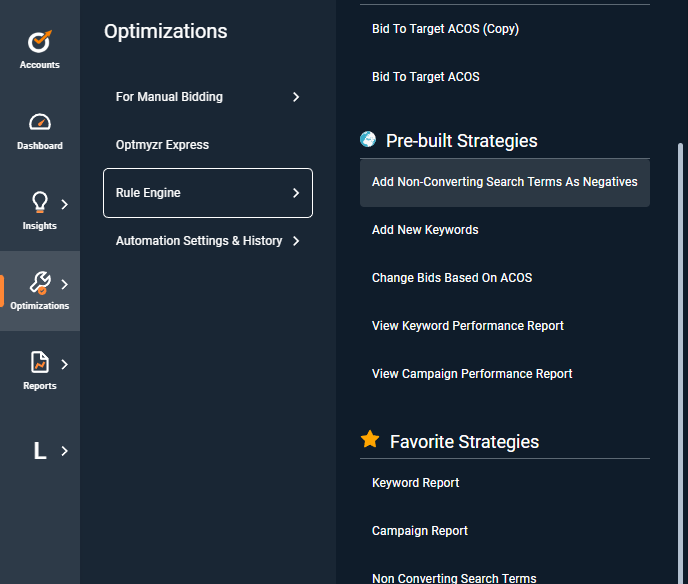 Google and Microsoft Responsive Search Ads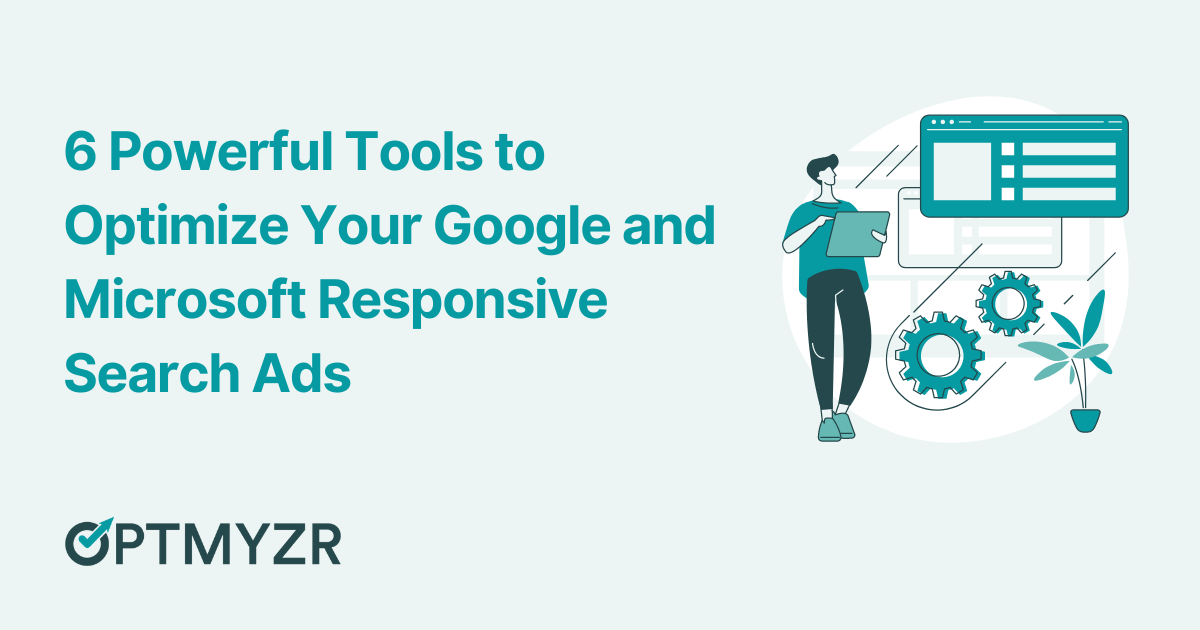 To help maintain control of your pay-per-click (PPC) campaigns, including your Google and Microsoft Responsive Search Ads (RSAs), we at Optmyzr recently developed several powerful tools and features.
Here's a blog post that summarizes all of them, with some useful links to jump right to the updates and tools.
A toolkit to supercharge your Amazon PPC campaigns
Despite an unsteady economy, Amazon is still the most popular online retailer in the United States. Even though people are cutting back on spending because of the recession, Amazon still attracts sellers and is preparing for another busy year.
So, whether you're looking to refine a current strategy or start from scratch, we have the tools to help you manage your Amazon Ads effectively.