With 2014 now well behind us, I wanted to give a quick round-up of Optmyzr's most popular media coverage. A lot of these are evergreen content that should be helpful for anyone looking to learn a bit more about how to be more effective at managing AdWords.
Three of the top 10 PPC columns on SearchEngineLand.com were ours.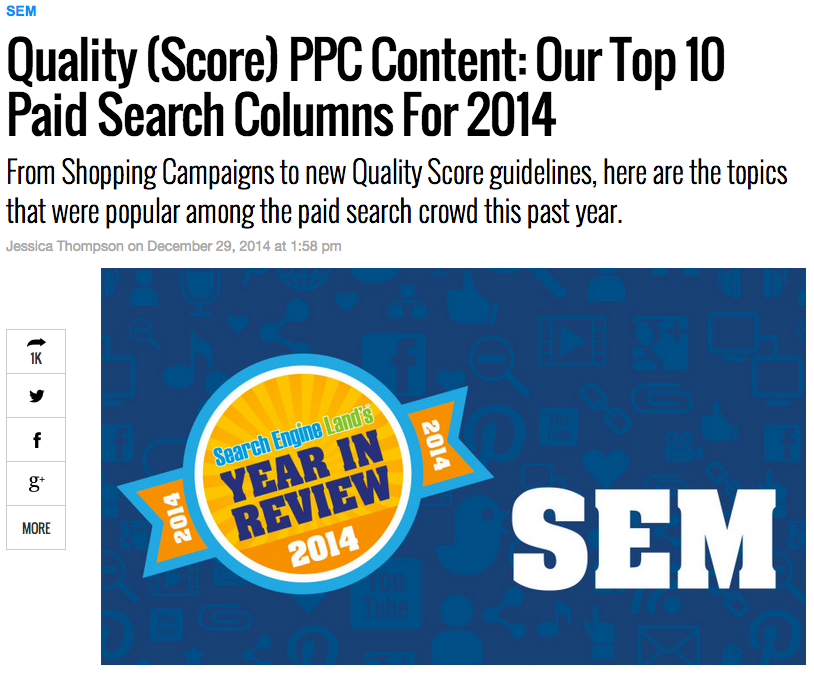 Screenshot of SearchEngineLand.com, taken January 2015.
I used BuzzSumo to discover the most shared content on the internet related to AdWords last year and that showed that one of our articles on SEL was the 13th most shared post of the year, not bad considering it's competing with Google's own product announcement blog. These 10 Analytics Reports Will Improve Your AdWords Results. I also delivered this content during a Google Partners Hangout On Air: Use Google Analytics to Improve AdWords Performance.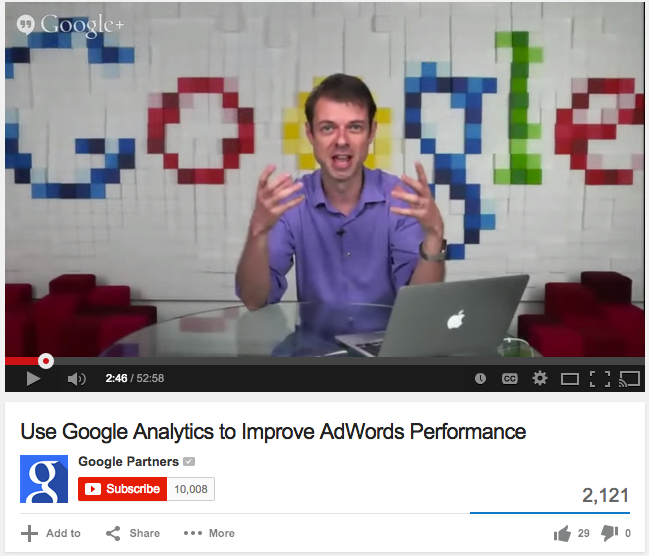 We also picked up some coverage related to the ever-popular topic of Quality Score. According to BuzzSumo, it was only the 50th most shared AdWords content, but it's a good read if you're trying to make sense of how Quality Score works: Quality Score's Impact on Ad Rank and CPC.
Our product launches got some nice mentions in various publications, but we're always happy to see them mentioned by dedicated SEM practitioners like here:
We also went in-depth on a few critical areas of managing AdWords: ad text optimization and managing shopping ads. My friend David Greenbaum, CEO of Boost Media (a company in which I have invested) provided a lot of great thoughts on 3 Proven Ways To Write Ads That Deliver More Conversions. Based on my own work in managing Shopping ads and PLAs, I wrote a 3-part series starting with this article: Starting A Shopping Campaign In AdWords? Forget All You Know About Keywords!
I hope to count you as a loyal reader for 2015!