Paid search marketing has become even more challenging than usual, as PPC pros grapple with unforeseen challenges far beyond our normal existence. We're all being tasked to re-think how we approach paid search and adapt to this time of crisis. Even without the COVID-19 crisis, our longstanding, baked-in challenges compound the pressures on even the best of PPC pros.
Among the entrenched challenges is the clear need to view PPC beyond the land of Google.
We love Google. It's still the undisputed king of search. Yet now more than ever, Bing continues to steadily work its way up the market share ladder. Many estimates say the Bing properties now account for about a third of all search activity.
Remember, Bing includes Yahoo!, MSN, and more.
Fear not. We're not introducing more challenges into your PPC life; we're focused on easing your burden.
Whether you've already added Microsoft Ads to your PPC mix or are just realizing the opportunities in the evolving search landscape, the Optmyzr team continues to make it easy to work across platforms.
This week, our team releases the Rule Engine for Bing Ads. The new module is part of the core Optmyzr PPC Management Suite, makes it easier to craft deeper customization, and adds power to your Microsoft Ads campaigns.
Best of all, you can work in tandem, managing Google Ads and Microsoft Ads much more efficiently and effectively.
Closely adapted from our longstanding Rule Engine for Google Ads, the intuitive Rule Engine makes it easy to create custom PPC optimizations and execute bulk changes to Microsoft Advertising campaigns across the Bing universe.
Think of the Rule Engine as a way to create multiple rules in sequence, tapping into essential conditions within campaigns along with the corresponding actions.
What does that look like in real life? Based on conditions and parameters deep in campaign structures, the Rule Engine makes it easy to automate discovery and actions against critical aspects of PPC including:
Quickly uncovering expensive keywords
Identifying expensive product groups
Bidding to target CPA or target ROAS
Identifying anomalies with close variants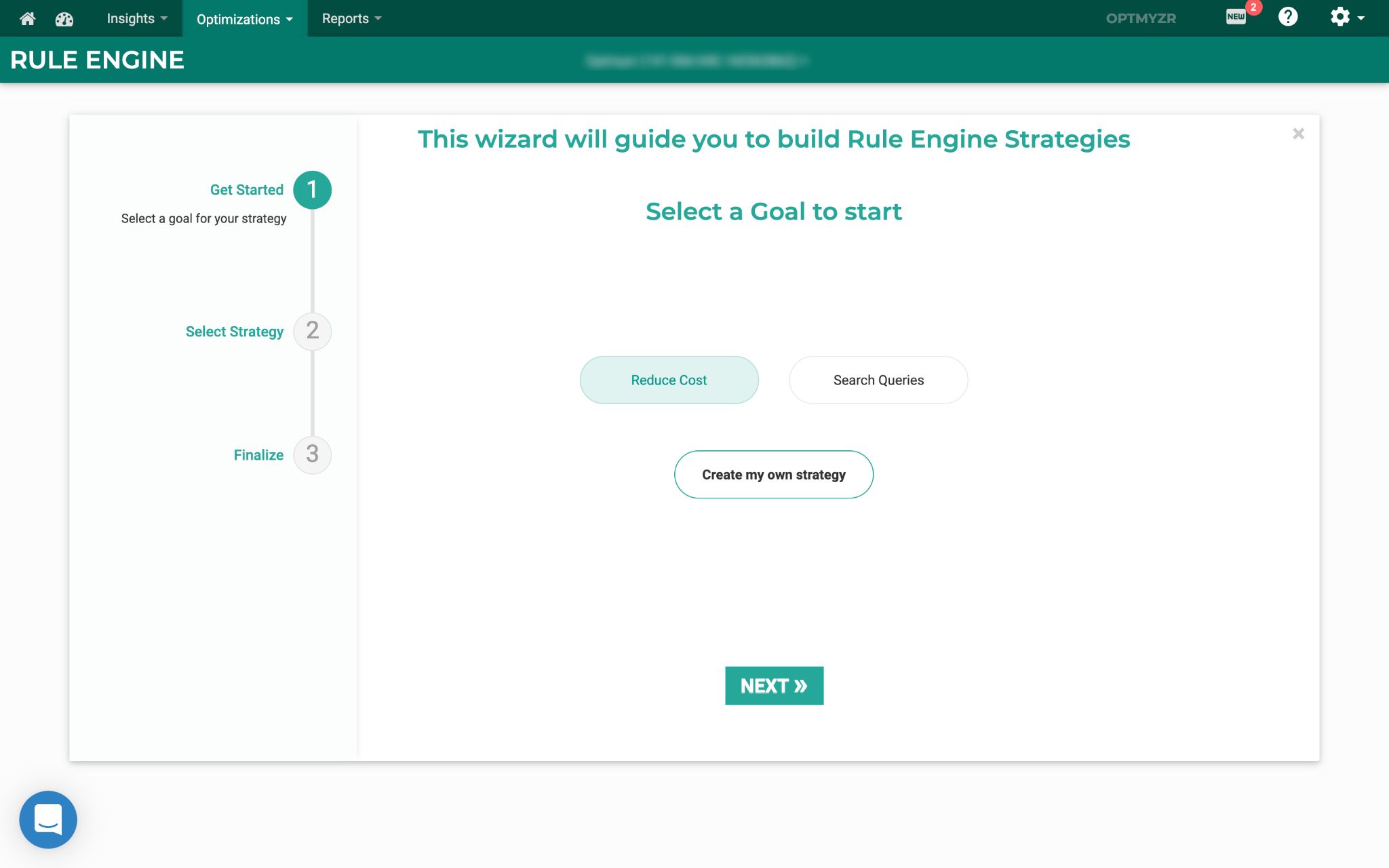 The Rule Engine Wizard makes it easy to find a strategy that fits your needs
The Rule Engine includes many pre-built strategies for critical needs that we've identified over the years — and that our users have also discovered. These pre-built strategies help you get started faster.
As PPC pros' needs and skill evolve, the Rule Engine becomes even more powerful.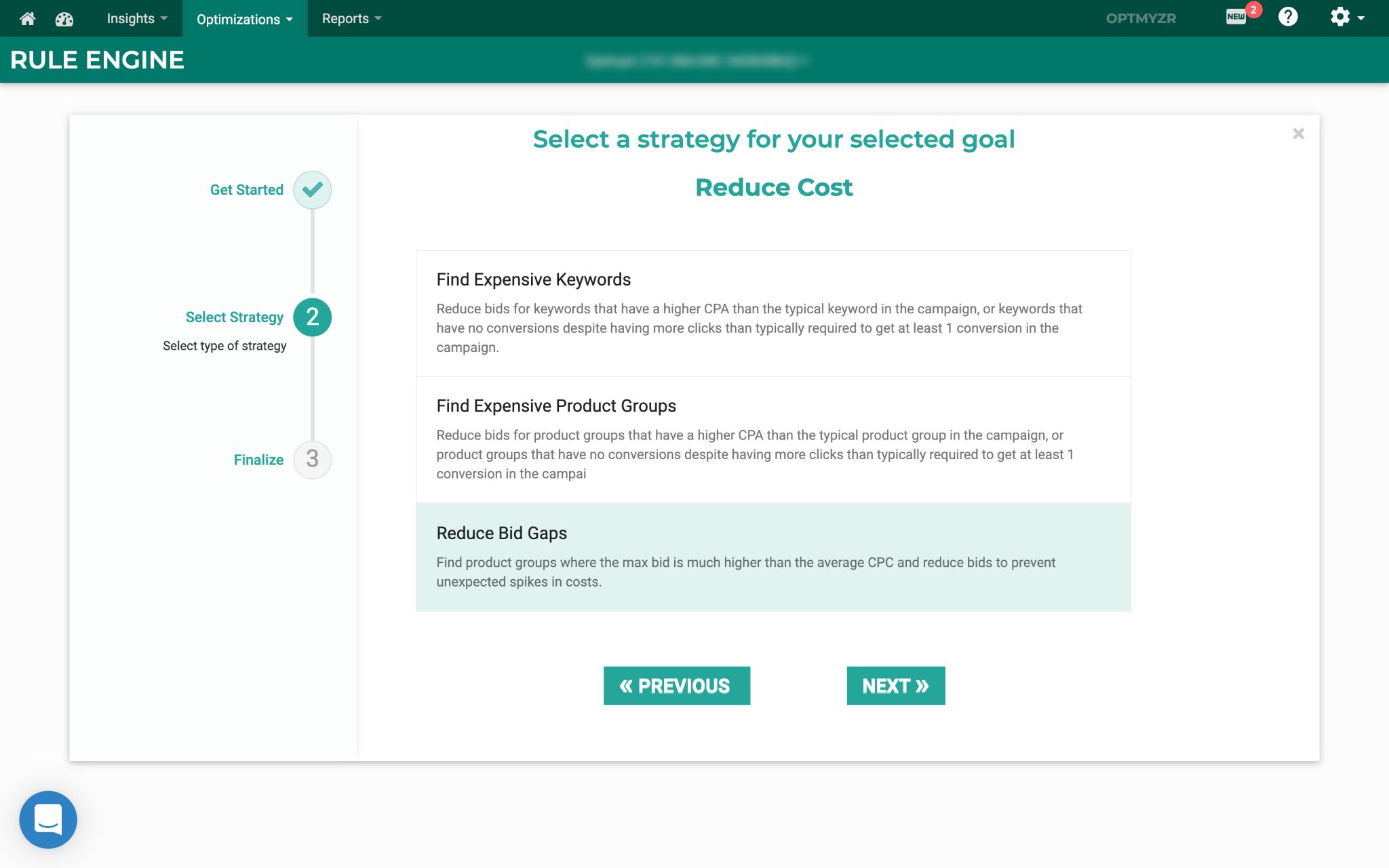 Start by selecting an objective and one of the Instant Strategies, or build your own
We've designed the tool to ease the time and steps required to build your own strategies. A new, intuitive setup wizard allows simple point-and-click rule creation, making it possible to launch new strategies in just minutes.
Several customers took part in the beta testing of the Rule Engine for Bing. One, in particular, was able to deploy the Rule Engine for innovative bid management and alerts.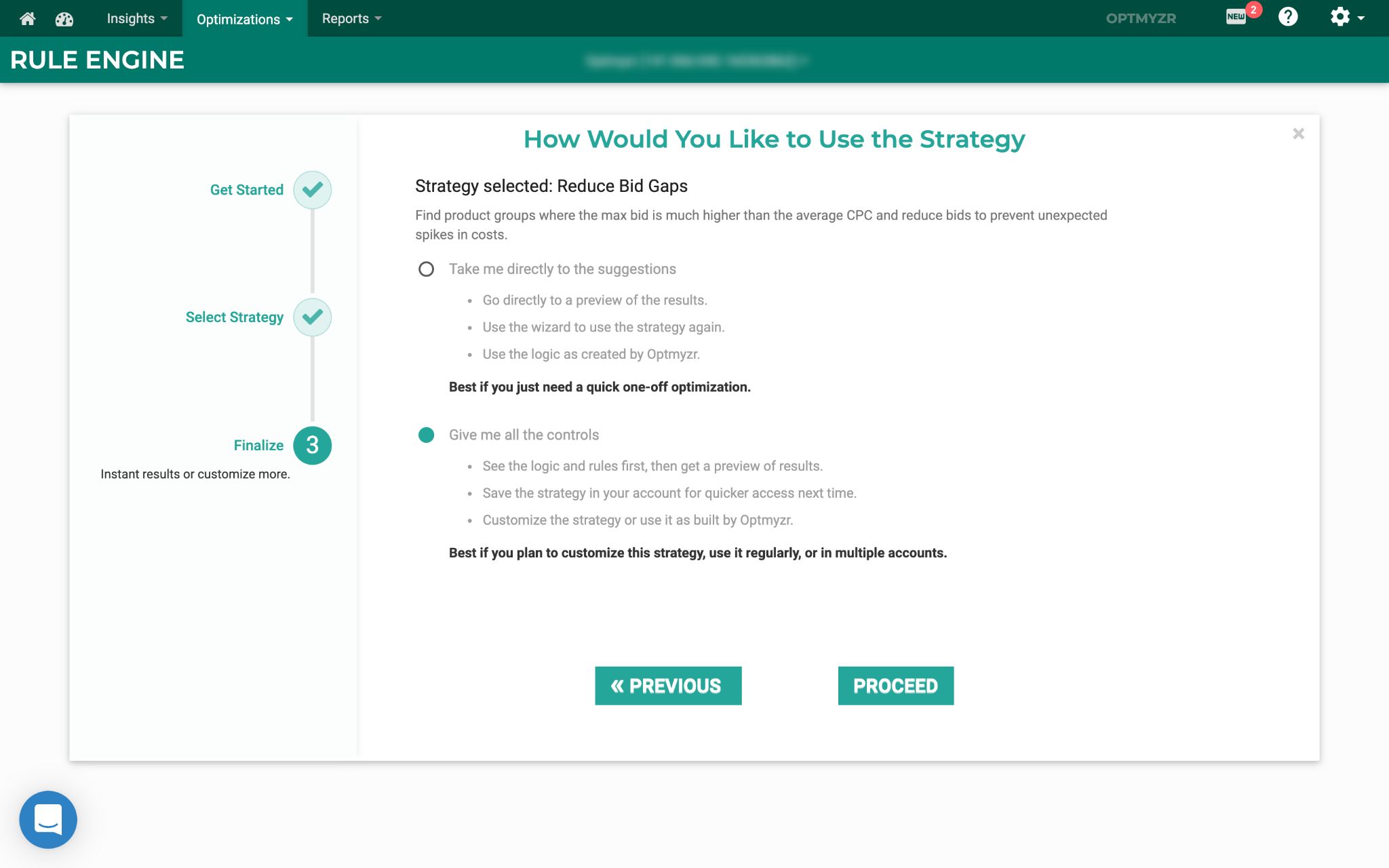 Leverage Optmyzr's machine intelligence or take full control of your strategy settings
That customer is Spain-based sporting goods retailer Sprinter. As part of a very competitive industry, the experienced team at Sprinter has to align keyword strategies with inventories, promotions, seasonality, economic dynamics, and other factors that impact revenue.
Sprinter's senior paid social executive Manuel Vilella noted after beta testing, "We like to bid manually in our brand campaigns, as we prefer not using automated strategies to achieve the minimum CPC. As we have some dozens of brand keywords, we need a solution to adjust the bid according to the viewability. Rule Engine allows us to forget about implementing these changes, as it does this automatically."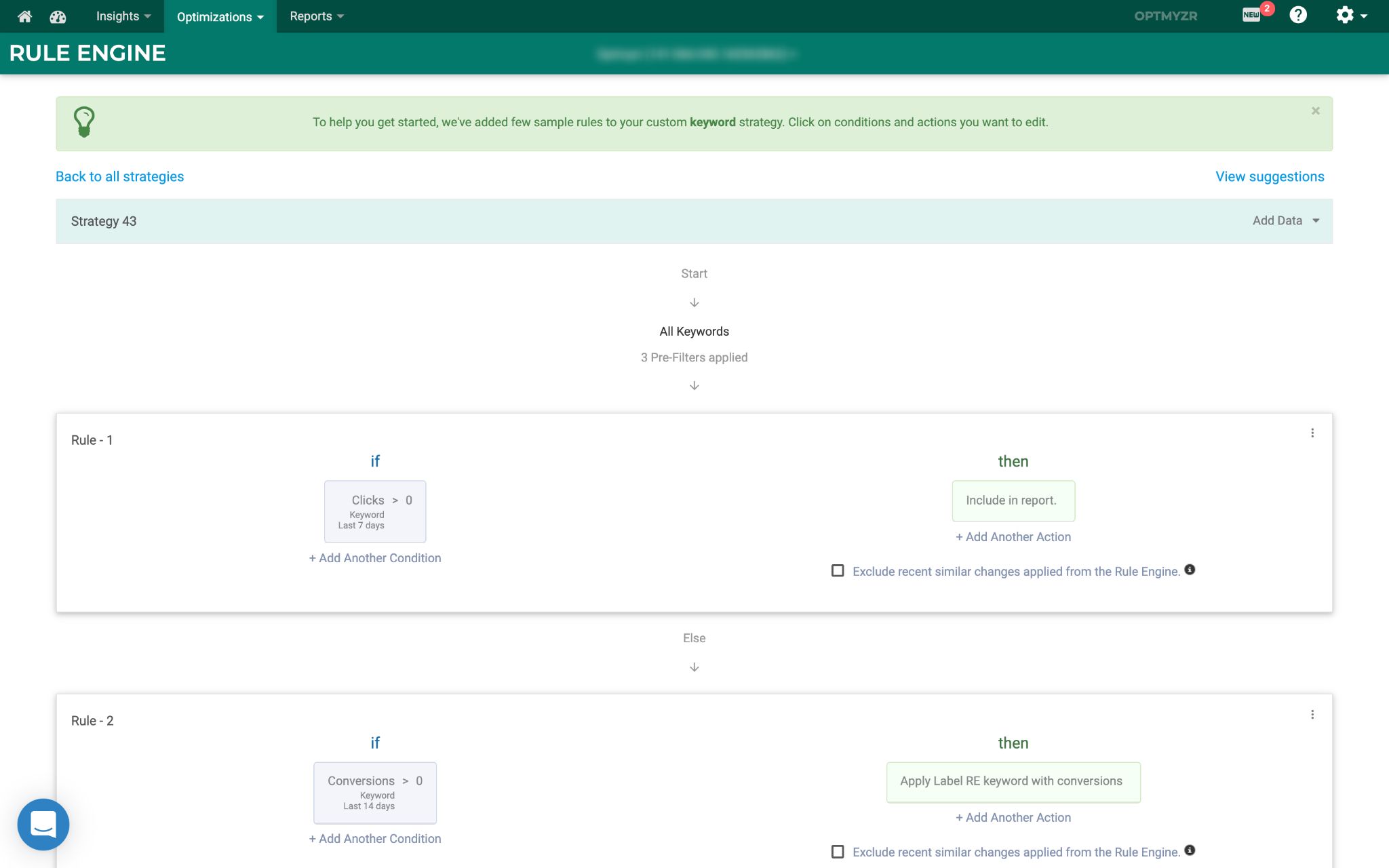 We're proud to bring this new capability to market at a critical time when once again, search marketing is being upended and re-invented before our eyes. Being an effective, strategic marketer during adverse times requires us all to take a much more holistic view of the market and have effective tools at our disposal to work efficiently and strategically across channels. 
Best of all, whether the Rule Engine for Google Ads is a familiar tool or one you've never tried, we've focused on ease of use. So the Rule Engine for Bing can be incorporated into workflows quickly and effectively.
If you're a current Optmyzr user, let us know how we can help you get the most out of the Rule Engine across Bing and Google. If you're thinking about trying Optmyzr, contact us for a demo. You'll see how Rule Engine fits into the full suite and can reduce tasks that previously would have taken hours (or even days) to minutes.
Our team is standing by. Let us know how we can help!