We recently hosted a webinar about the recent changes in Quality Score with Convirza and they just posted the transcript of the Q&A we did at the end. Read it here…
If you're interested in the topic of Quality Score and missed my 2 recent posts on this topic, here are the links:
Here's a sample of our findings about the impact of QS on CPCs. Be sure to check out the articles above for more details.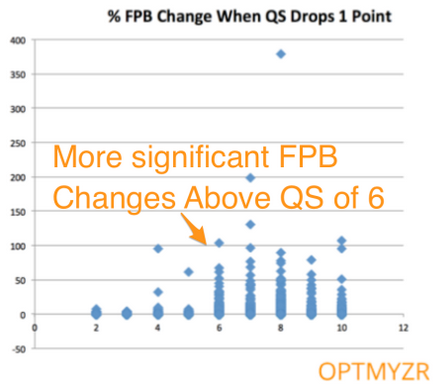 Optmyzr's analysis compared first page bids for keywords with a Quality Score drop of 1 point between Monday July 28 and Monday Aug 3.