Retargeting is an advertising technique for reaching out to your previous website visitors. Paid search, social media, and email marketing channels let brands and other advertisers create retargeting campaigns.
However, it also requires browser cookies enabled from the user's side. Advertisers can identify user behavior with the help of a unique code courtesy of browser cookies. Tracking user behavior and seeing whether they complete the call to action determines whether to retarget that user.
For example, if somebody abandons a shopping cart, a retargeting ad functions as a reminder mechanism to complete the transaction.
Benefits of Retargeting
Retargeting campaigns would not be so prominent without the multiple benefits they bring. According to FinancesOnline, about 70% of marketers rely on retargeting to raise brand awareness. Other benefits include:
Increased conversion rates
Reduced shopping cart abandonment
Cross-selling and upselling opportunities
Better customer engagement and retention
According to a survey by the Interactive Advertising Bureau, 92% of marketers found retargeting to outperform search, email, and display advertising.
Overall, retargeting is a valuable technique to grow your revenue, but the question is how to make the most out of it.
Here are 7 retargeting strategies that should push you in the right direction.
7 Proven Retargeting Strategies
1. Focus on the Copy Rather Than the Image.
Let's start with the copy. If you look through various ads on different channels, brands aim to prioritize assets users are familiar with, such as logos and slogans.
Taking this approach with retargeting ads doesn't make a lot of sense. After all, your targeted audience is already familiar with the brand. These people visited your site but did not complete the transaction. 
Instead of the visuals, focus on the copy. Determine the customer hesitations and build a tailor-made ad to address these hesitations.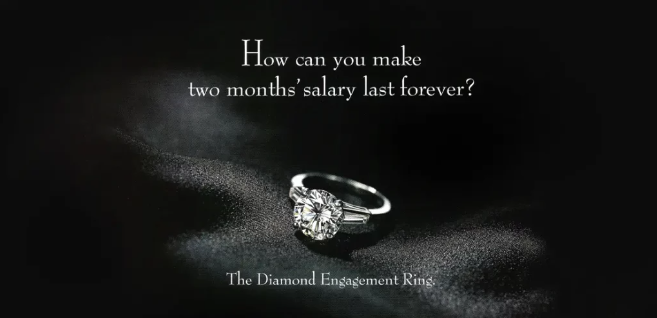 Check out Optmyzr's AB Testing for Ads optimization tool.
It helps you find ads that meet your business goals or contribute to the success of your advertising campaign, pause underperforming ads, and create new ones to continue testing.
The tool also recommends high-performing headlines, description lines, and display URLs (from your best-performing ads) to create new ads in the ad groups where you are pausing ads with a lower performance.
2. Incentivize Target Audience With Discounts.
Online shoppers have an easy time comparing product prices to get the best deal. Bouncing from one site to another is not even necessary, as you can simply install a price checker extension on your browser.
The odds are that prospective customers did not complete a purchase because they believed that they could find a better deal. Leaving a site once is enough to potentially lose a user. And not because they could find a more appealing offer but also because of various distractions, making them forget about visiting your website in the first place.
Why not sweeten the deal in your retargeting ad by proclaiming that you offer a special discount? That's bound to get people's attention, especially if they showed interest early on. A simple incentive can be the difference-maker you were looking for.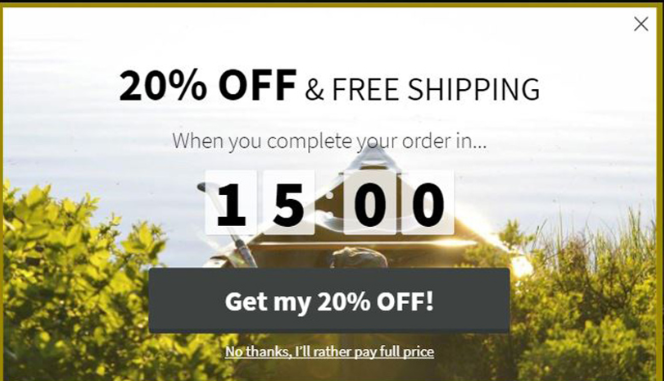 3. Add FOMO.
The fear of missing out urges consumers to take action. Even if somebody doesn't really need goods or services, they might change their mind if a last-minute offer appears on their feed.
The tried and true FOMO tactic combined with buzz phrases like "the clock is ticking" or "book now and save 50% off before the offer expires" can get people's attention.
Many brands also highlight bestsellers and show stock levels. "Only 3 left in stock" is one way to highlight scarcity. As is running a limited offer, as is shown in the example below: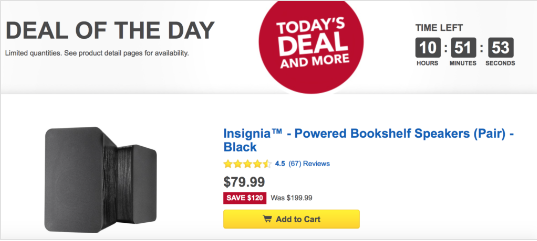 For retargeting campaigns, FOMO is particularly effective. You are reaching out to a consumer who was interested before, and giving them that push is bound to improve your conversion rates.
4. Remind Buyers Why They Chose You.
Customer retention is a priority because happy shoppers are returning shoppers. If they trust the brand, persuading them to continue spending money on your business is easier than persuading new customers.
Remind the audience why they should return. For instance, if you sell MacBook accessories and help users with creating bootable USB on Mac or solving Bluetooth problems with earpods, focus on these benefits as your selling points.
Fashion brands are another example. Whenever a collection is out, notify the customers and encourage them to browse new goods.
Finally, for recurring service businesses, retargeting ads could revolve around reminders to book an appointment.
5. Polish Your Call to Action.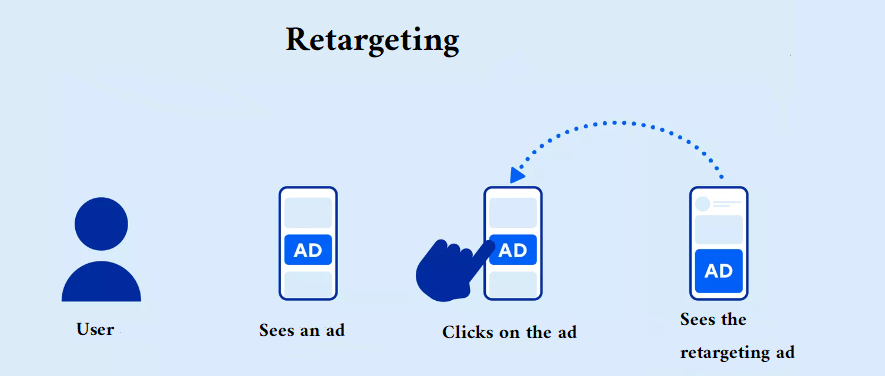 Your call to action entices potential customers to lose their hesitation and commit. A good CTA button is:
Action-oriented
Short
Legible
Creates urgency
Previously covered discount and FOMO tactics shape the CTA copy, but one should also understand the importance of designing and presenting the offer visually.
Bright and clear colors and enough white space are the basics of designing graphics for your retargeting ads. However, if the ad has multiple elements, it is crucial to establish a clear hierarchy and push the call to action in the front. 
6. Test Different Times.
Retargeting ad engagement rate is similar to social media content engagement in the sense that the time of displaying the ad determines how much traction it gets.
It takes a while to test different time frames to gain enough data for conclusive results, but it is a necessary step to create a successful retargeting campaign.
Some marketers lose motivation when their early retargeting efforts lead nowhere. They fail to recognize that changing the ad display time is enough to boost engagement.
7. Track Your Ad Data.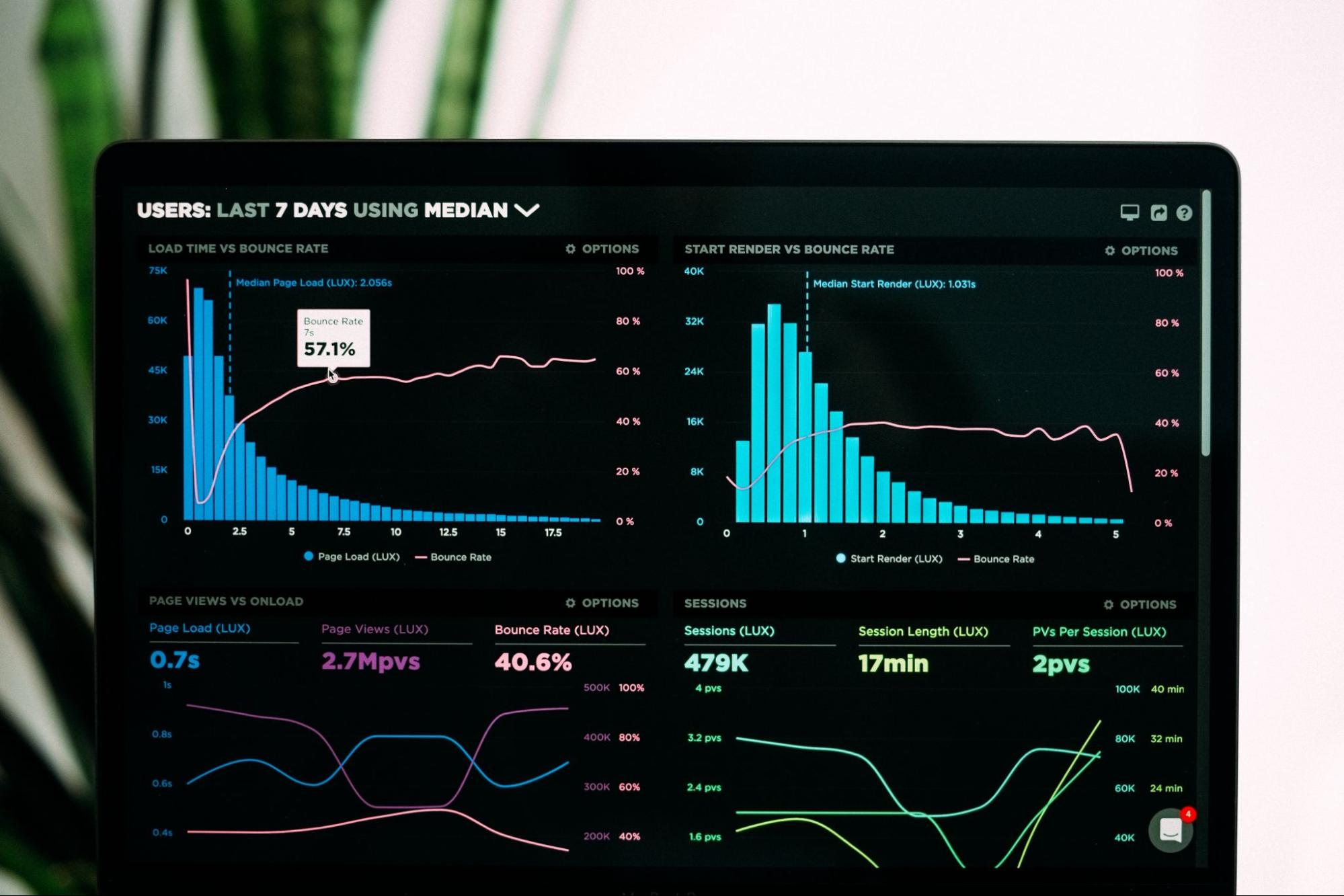 Determining the best time to display your ads is just one part of the data you need to collect. Retargeting marketing is complex, and those in charge of the campaign have to go through trial and error to gain insightful details and improve the results.
Color psychology in the visuals, the copy, target demographics, locations, and everything else you can think of that goes into the retargeting market to maximize the effectiveness of the campaign.
Multiple tools exist to track different information, so you do not have to worry about keeping tabs on everything manually.
Also, expect to make adjustments to keep up with ever-changing digital landscape trends. Failing to do that means ineffective usage of available resources and falling behind competitors who are more efficient than you.
It's easier to convert returning visitors than new visitors.
To sum it all up, retargeting ads have a fair few benefits, and they should be utilized more. At the end of the day, returning customers are easier to please than new potential leads.
That is not to say that businesses should abandon the idea of attracting fresh customers. It's just that when done right, retargeting ads is less of a hassle.
And if you need help, Optmyzr makes it easier to showcase the value of your campaigns.
Not an Optmyzr customer yet? Thousands of advertisers — from small agencies to big brands — around the world use Optmyzr to manage over $5 billion in ad spend every year.
Sign up for our 14-day free trial today to give Optmyzr a try. You will also get the resources you need to get started and more. Our team will also be on hand to answer questions and provide any support we can.