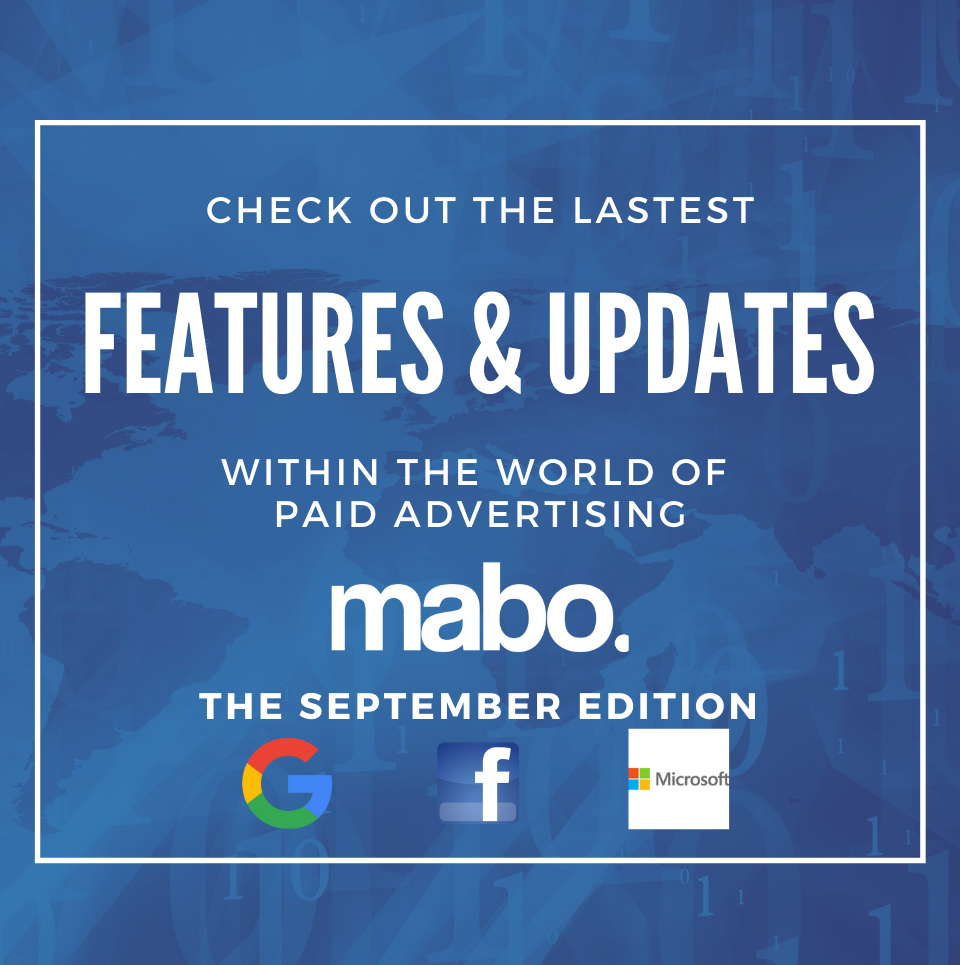 As we come to the end of Q3, preparations are underway to take advantage of the seasonal peaks to maximize on this upcoming potential. The ability to access a monumental amount of data is our biggest ally in the battle for profitability. New updates can come as a rallying cry of innovation or a new hurdle to surpass; the way we react to these changes can be a defining attribute for any advertiser.
1. Google Ads
1.1 – Google reducing visibility for search terms
In a heavily disputed move, Google announced on the Ads platform that they will start hiding low-traffic search terms, only showing high-traffic results. To confirm, even if that term received a click, it might not show up.
Data is king in this industry, whatever the amount, so this move has received some rather negative feedback. According to Google, this is a move to support privacy and protect user data, which seems slightly hypocritical considering how many user signals are tracked and used for smart bidding.
1.2 – In-market audiences available for shopping campaigns
Google's latest CSS newsletter has announced that in-market audiences have officially been launched for Shopping campaigns, a hugely welcome feature for many of us. With smart bidding taking away a lot of optimization opportunities, audiences are now more critical than ever given that you can still enhance your smart bidding through adjustments. Additional audiences bring more options for you to optimize your bidding, allowing you to utilize that data tweak your bidding on a more granular level.
1.3 – Create rules more efficiently in merchant center
Feed rules have become even easier to do in the Merchant Center. You can add multiple words and phrases within a single rule with new options giving access to 'any of' variants, such as 'contains any of'. Gone are the days of arduously creating a rule for each query to action on; quality-of-life improvements like these are a real step forward for user efficiency.
2. Microsoft Ads
2.1 – Dynamic Remarketing & more
One of the best additions this month comes from Microsoft, giving us a huge boost just in time for the holiday season with some powerful audience features.
Dynamic Remarketing is now accessible for advertisers, allowing you to target your audience with the very products they've been viewing; a perfect fit for Black Friday, Christmas and more. Go one step further with LinkedIn Profile Targeting, giving you a unique approach to create custom audiences based on a user's company, job function and industry.
Finally, in-market audiences are now available for both France and Germany.
3.1 – Google parrying the new tax
Google's answer to tackling the new DST fees is one that's come with shock, with them imposing the tax onto the advertiser's bill as a percentage of spend. Initially affecting the UK, Austria and Turkey, the fees will start as of November 1 with a straight 2% of a UK account's monthly spend being added onto the bill, rising to 5% for Austria & Turkey accounts.
Although this fee impacts all businesses, it does seem exceptionally harsh to SMEs, having just dealt with the economic repercussions of lockdown.
3.2 – Amazon following suit
Amazon has followed the same approach as Google by forwarding the new tax onto its sellers, their justification being that they absorbed the DST whilst the legislation was in the process of being passed. The fees for Fulfillment by Amazon (FBA) and Multi-Channel Fulfillment (MCF) will increase by 2% as of September 1 and 15, respectively.
3.3 – Facebook's heroic response
Facebook has a history of sour representation given David Fincher's powerful 2010 drama and congressional hearing that sprouted several unflattering memes. Yet in an inspiring move, they have announced their intention to absorb the new tax so that it's not passed onto sellers.
We're seeing a rare glimpse of ethical responsibility coming from Facebook in a bold act that will surely improve their image.
A controversial September
This September is one that advertisers may hope to forget. Despite Google bringing some practical updates, they've also included some revisions which are arguably more detrimental to the ads platform. Amazon continues to be frugal and Facebook is taking an unexpected moral high ground, though we're yet to hear any official word from Microsoft.
Unlike the last two months showering us with utility updates, this month hasn't been half as fruitful.
For more information on Mabo and their paid advertising management services, please visit Mabo.co.uk.