Note: Smart Shopping campaigns have been upgraded to Performance Max in September 2022. We suggest you refer to these links below to know more about Performance Max.
Performance Max Campaigns Guide for 2023
Performance Max Guide: How to Diagnose Your Ecommerce Campaign Performance in 2023
Performance Max Campaign Tips for Retail and Ecommerce
How to Manage and Optimize Your Performance Max Campaigns
Performance Max: 5 Effective Ways to Safeguard Your Campaigns in 2023
Would you like to use additional business data like profit margins to structure your shopping campaigns and set bids? Is there any information missing in your merchant feed that you'd like to incorporate into your campaign structure?
If your answer to the above questions is yes, then supplemental feeds are the solution for you.
Supplemental feeds help you push additional information to your primary merchant feed without editing the primary feed. They can help you enhance the merchant feed by adding extra information that may be missing from the feed. For example, if you have profit margin data available for the products in the feed you can push that data to your feed as a custom label. Or, if you would like to structure your campaigns based on ROAS, you can do that as well using supplemental feeds.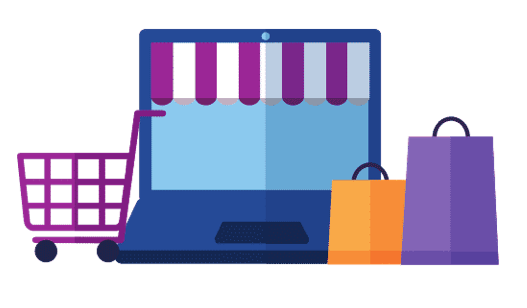 How do supplemental feeds work?
When Google reads the data from your Merchant Center feed, it treats the parent feed and supplemental feed as one. You can create a supplemental feed with the additional information you'd like to add for each of the products and then associate it with the merchant center. The supplemental feed matches the product id in the primary feed and associates the extra information with the matching products. This process gives you the flexibility to add/update the required information in the merchant feed and use it to build campaigns.
Use cases for supplemental feeds
Let's take an example to understand how supplemental feeds can help. Say, you have a feed with more than 10,000 products with different price points and you would like to structure your campaigns based on the price of different products. Google Ads only allows a specific list of attributes which can be used to create a campaign and that does not include attributes like price or ROAS. A supplemental feed can help you include the price field or ROAS as a custom label value in the feed and it can then be used to build a shopping campaign.
To start with, have a look at your feed and identify different price ranges in which your products fall (or you can use the Shopping Analysis tool from Optmyzr). The reason behind creating different price range buckets is to group together the products that have a similar price and have them under the same campaign or ad group. This will help you bid on similar priced products together. Once you have decided the price buckets, you can create a supplemental feed assigning these price buckets to a custom label for each of the products. Please refer to the example below:
Primary feed: Below is an example of a primary feed in its original state.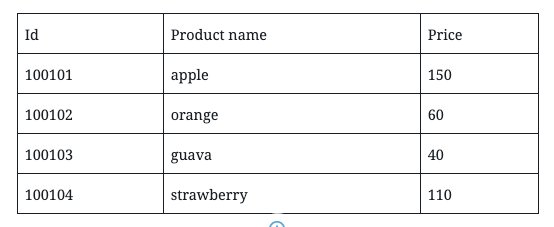 Supplemental feed: Looking at the price of the products in the primary feed, you can create different buckets and then assign the relevant price bucket as a custom label for each of the products.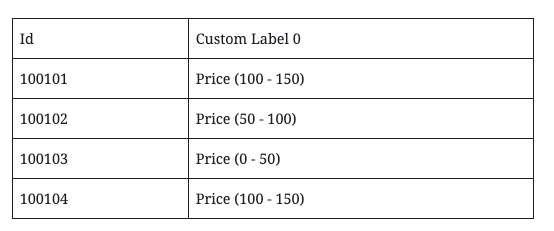 Updated primary feed: The supplemental feed matches the product id with the primary feed and updates the custom label value accordingly. In the example below, we're pushing the price data into the Custom Label 0 field which will enable us to use to structure campaigns.

Once the custom label is updated in the primary feed, you can then use it to create the campaign structure you want.
There are different use cases in which you can use a supplemental feed. I have mentioned a few below:
You can create a campaign for each different price bucket and then choose to set your bid targets based on the price range. To build out shopping campaigns, you can use the Shopping Campaign Builder 2.0 from Optmyzr. Read more about how it can help in the blog post here.
You can also use ROAS (Return on Ad Spend) to group products that have similar performance together. This strategy works for both standard and smart shopping campaigns. In fact it is one of the few ways you can optimize smart shopping campaigns. The Shopping Campaign Builder 2.0 from Optmyzr can help you with this as well.
Apart from the above cases, there are several other benefits of using supplemental feeds:
Supplemental feeds can be created and deployed by any one on the team and you don't need an engineer to do it.
New information can be added to the primary feed through the supplemental feed and you don't have to ask your client to make those changes.
Missing information like GTINs can be added to the feed easily. This helps make products more discoverable.
Smart shopping campaigns do not support inventory filters, so, if you want to advertise selective products, pushing custom label values using a supplemental feed can be useful.
Supplemental feeds can also help you categorize the products and create campaigns based on that. For example, finding out winners and losers based on the ROAS and creating campaigns for them.
Local inventory feeds can be easily updated with availability and price values regularly.
Supplemental feeds can help you manage your shopping campaigns more granularly by letting you add extra information to the primary feed as and when required. This makes it easy to make intelligent bidding decisions based on attributes like profit margins or ROAS to improve return on investment.