Optmyzr x Slack
Connect your Optmyzr and Slack accounts for instant alert notifications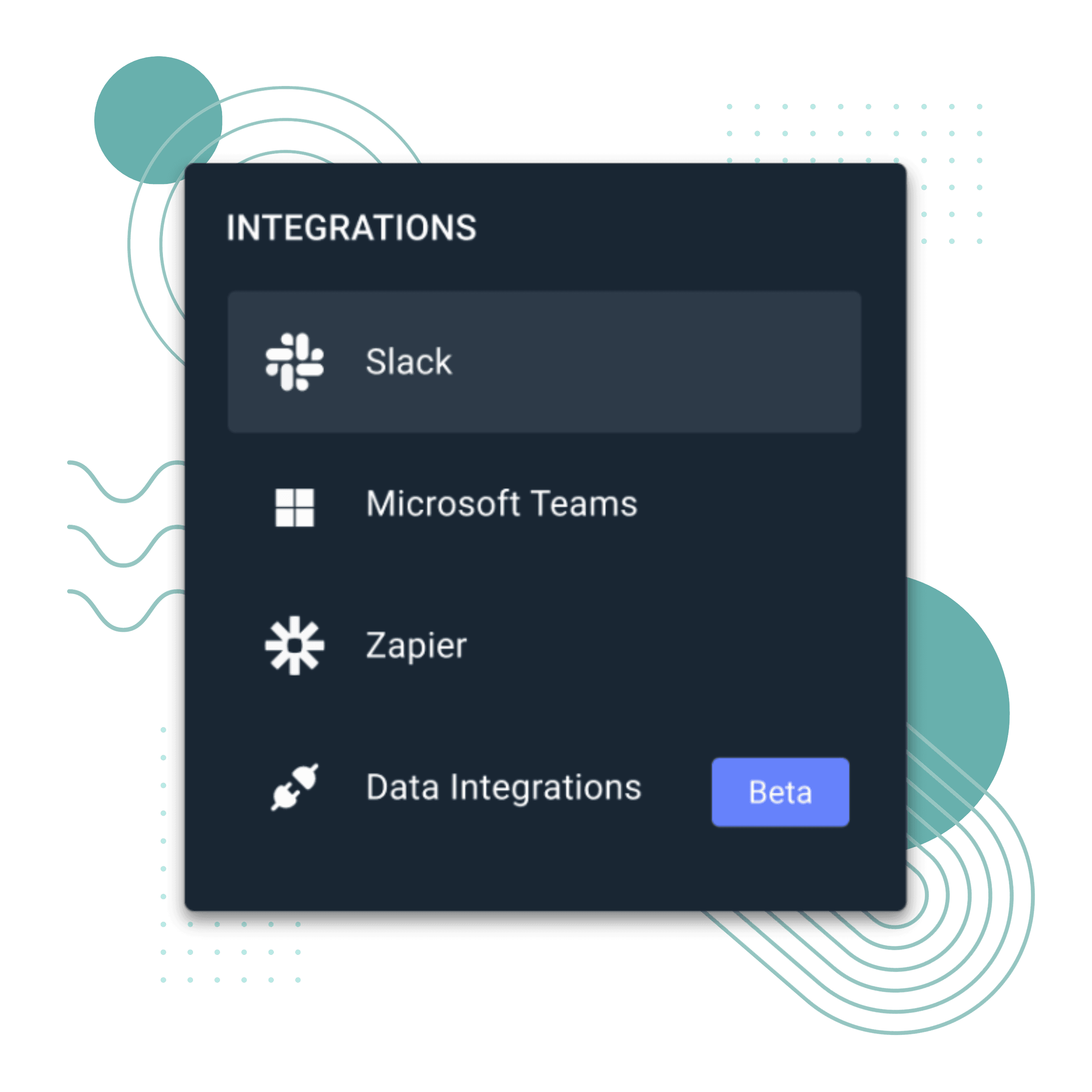 Why should I connect to Slack?
Alerts Come to You
Get notified in Slack when your Optmyzr alerts go off.
All Privacy, No Clutter
We'll notify you on a separate channel, not team chat.
Prioritize the Business
Spend time solving problems, not checking notifications.
Setup Guide
How to connect your Optmyzr and Slack accounts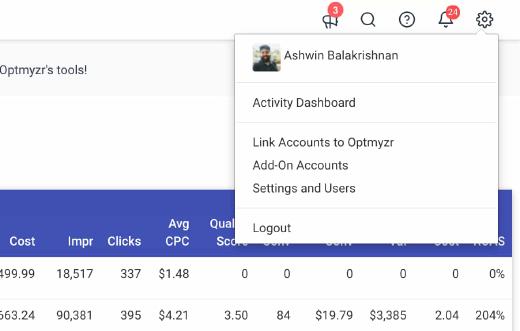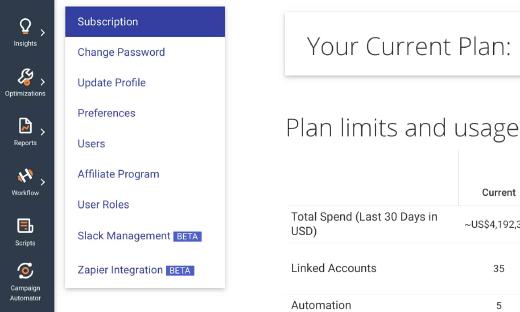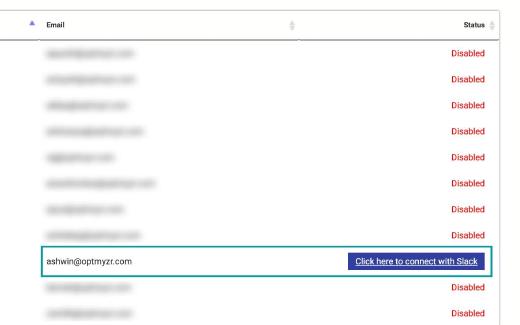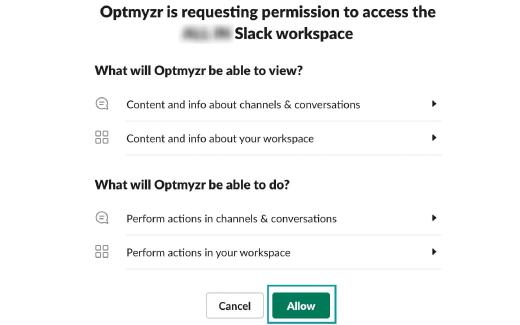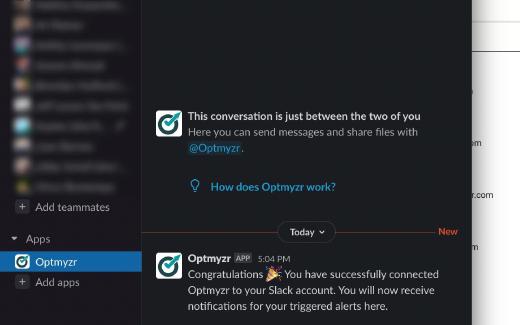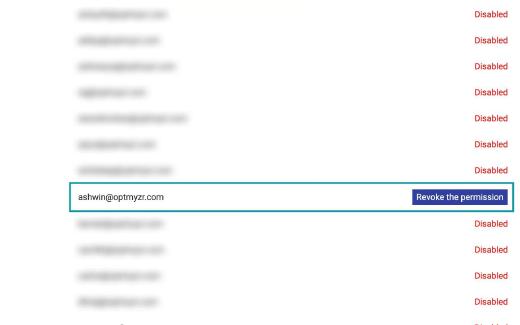 FAQs
What different billing cycles do you offer?
Which payment methods do you accept?
What happens if my advertising spend fluctuates?
Why should I install the Optmyzr Slack integration?
Is there a complicated setup process involved?