Case Studies
See how PPC teams the world over improve performance, increase efficiency, and scale their businesses with Optmyzr.

Mabo increases account manager productivity by 56% with Optmyzr
Northeast UK agency cuts account management hours by over HALF
reporting
marketing agency
optmyzr
Addi Marketing improves reporting time & quality with Optmyzr
Micro-agency improves quality of reports and slashes prep time by 75%
marketing agency
optmyzr
Anicca boosts ROAS with rule-based bids for energy broker
UK-based digital shop creates major boost to conversions with Optmyzr
marketing agency
optmyzr
B&S Media saves 52 hours a month with Optmyzr
Full-service agency selects Optmyzr to deliver the best results for clients
campaign automator
Bruce Automotive Group gets 10x more clicks, 30% more leads for just over half their original budget
Canadian auto dealer with 8 locations revolutionizes role of their internal marketing agency
marketing agency
campaign automator
Constellation cuts lead cost by 25% by automating ads from dealer inventory
Agency rises to #65 on Inc. 5000 with Optmyzr on its team
in-house team
campaign automator
DealerJazz uses Optmyzr to lower CPCs by 30%
Dealership marketing platform pairs Optmyzr with proprietary setup

in-house
optmyzr
Driva grows managed ad spend, account health by automating project management
Australian fintech uses Optmyzr to improve PPC performance with fewer management hours
Optmyzr
marketing agency
Epurple reduces cost per acquisition by an average of 25% with Optmyzr
Digital marketing agency partners Optmyzr since 2019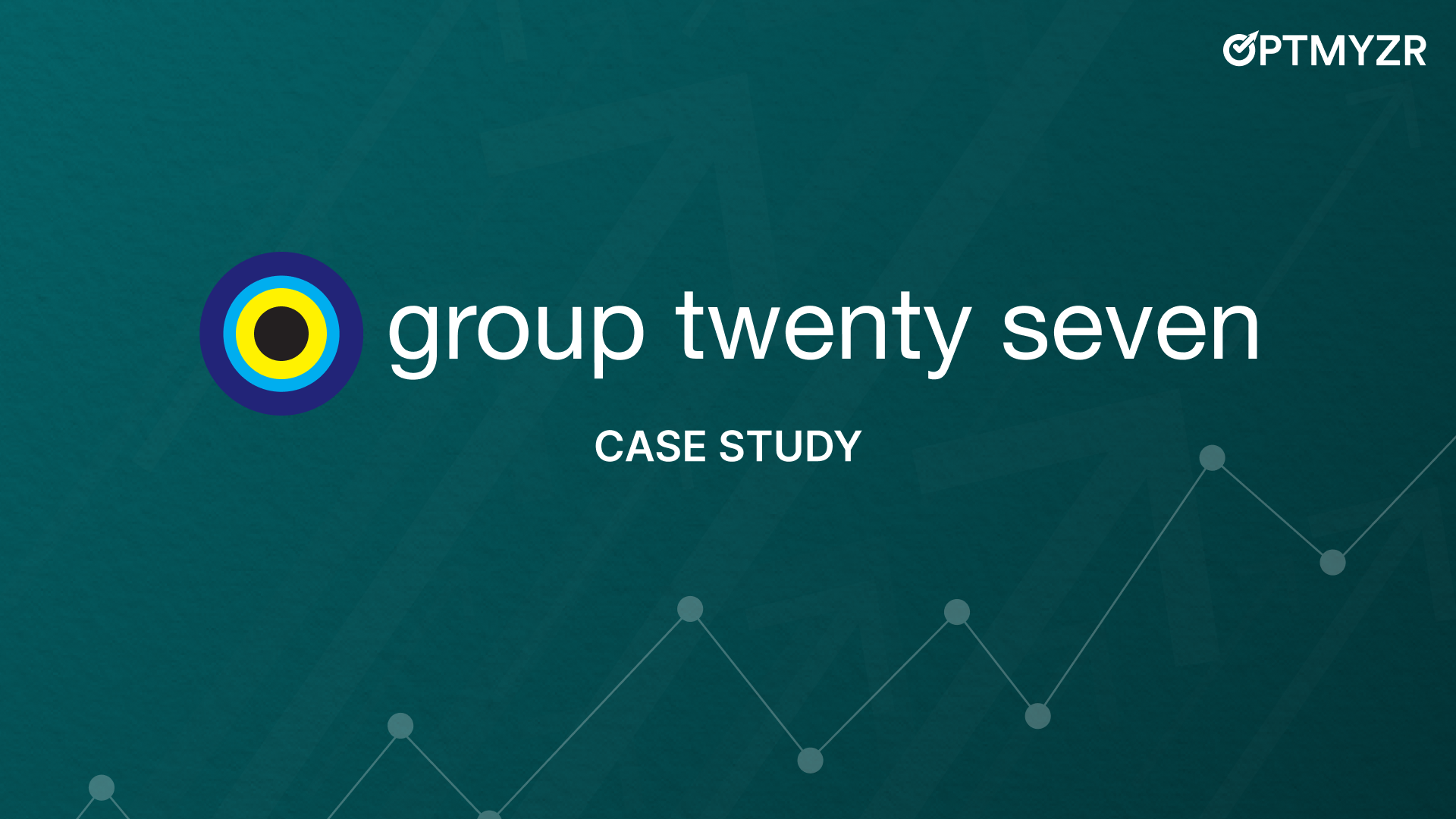 marketing agency
optmyzr
automation
Group Twenty Seven turns insights into profits for their clients using Optmyzr's tools
The agency helps businesses achieve superior Google Ads results with the application of time-tested marketing principles and cutting-edge digital strategies.
marketing agency
optmyzr
Optmyzr empowers WebSavvy to prioritize client profitability over Google's interests
The Australia-based agency uses Optmyzr to generate more profit for clients than optimizing campaigns for Google's interest.
marketing agency
optmyzr
automation
Peak Ace improves engagement and conversion rates with more personalized campaigns
The agency saw increased efficiency, engagement, and conversion rates with Optmyzr's powerful automation, targeting, and segmentation tools.
marketing agency
optmyzr
automation
PixelRush reduces time spent on recurring tasks by 75% with Optmyzr's automations
Australia-based agency saves 720 account management hours and notices happier clients